Bitcoin Price Prediction: $500,000 Value With $9 Trillion Market Cap Possible, Winklevoss Twins Say
KEY POINTS
Bitcoin is inching closer to its perceived all-time high of $20,000
The Winklevoss twins say the current price is a "buy opportunity"
The early Bitcoin investors are not concerned with regulation headwinds
As Bitcoin inches its way closer to $20,000, early Bitcoin investors Tyler and Cameron Winklevoss say the benchmark cryptocurrency can overtake gold's market capitalization within the next decade.
Bitcoin is gold 2.0 and hence, it will soon disrupt gold, Tyler told CNBC in a recent interview. For this to happen, Bitcoin needs to have a market cap of $9 trillion and its price should hit $500,000, he added.
"So at $18,000 per BTC, it's a hold," Tyler noted. "Hold" refers to not selling the cryptocurrency even at the current price point. "If you don't have any, it's a buy opportunity because we think there's a 25x from here."
Bitcoin closed Monday at $19,695 on Coinbase. Price aggregator Coingecko, which collects data from cryptocurrency exchanges, put Monday's closing price at $19,799, a new all-time high.
There has been an influx of investors into Bitcoin as they consider it as a possible hedge against inflation, Cameron said. "I don't think there's an asset in the universe that can credibly offer that kind of potential and protect against inflation," he added, noting that BTC can offer returns of up to 40x from the current price.
As a hedge against inflation, Bitcoin shares its "store of value" status with gold. Bitcoin does not have to become a great medium of exchange but it just needs to be better than gold, Cameron said.
"Bitcoin's software can be sent through the internet, like email, gold is hardware and it's hard to transport," he added.
While gold is scarce, it's impossible to know how much of the precious metal is left below the Earth's crust. Scientists also believe there's gold outside our planet that can be mined in the future. On the other hand, there would only be 21 million bitcoins. Roughly every four years, it undergoes a supply shock called the "halving," where the number of Bitcoins awarded to miners is cut in half. The only way for scarce supply and increased demand to equilibrate is at a higher price.
The Winklevoss twins are also not concerned with regulation headwinds. "We think thoughtful regulation around it in the U.S. and other sophisticated jurisdictions is also here to stay," Tyler concluded.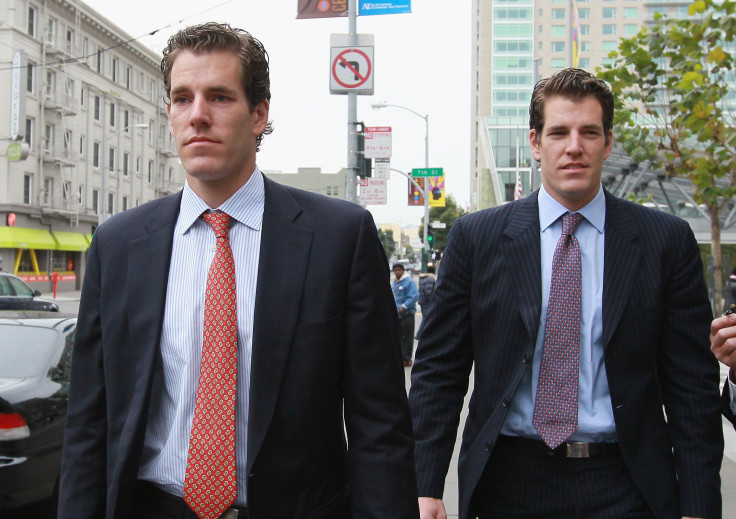 © Copyright IBTimes 2022. All rights reserved.
FOLLOW MORE IBT NEWS ON THE BELOW CHANNELS