Bitcoin Prices Fall After South Korea Cracks Down On Exchanges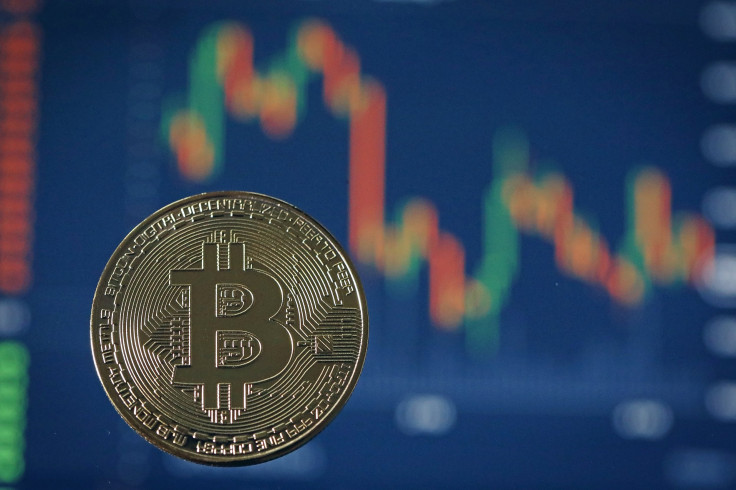 South Korean police raided several cryptocurrency exchange businesses this week, including Coinone and Bithumb, as part of a nation-wide crackdown to weed out alleged tax evasion. None of this means the platforms involved actually broke the law, merely that Korean authorities are getting serious about regulating bitcoin. According to CryptoCompare, this week the Korean won is the fifth most popular fiat currency for bitcoin trading. The Korean cryptocurrency community is one of the most demographically diverse, from elderly Ethereum investors to beauty entrepreneurs working with bitcoin.
Authorities are also investigating Korean banks that work with the local cryptocurrency industry to make sure everyone is following anti-money laundering laws. Reuters reported Justice minister Park Sang-ki said the government is preparing a bill to ban cryptocurrency trading on domestic exchanges. Bitcoin prices plummeted after this announcement, but the bill isn't finalized. Conflicting reports suggest Sang-ki did not have unanimous government support for this statement. Other officials have suggested more taxation and regulation, not bans, are in the works.
It is still too soon to suggest South Korea might ban exchanges. Litecoin creator Charlie Lee tweeted these suggestions are merely "fear, uncertainty and doubt" (FUD). To the contrary, Asian nations such as South Korea, Japan and China are beefing up their legal infrastructure in order to prioritize the booming cryptocurrency industry.
In an official announcement, South Korean government reaffirms there will be NO TRADING BAN for #cryptocurrency market in the short term and NOTHING IS FINALIZED.

A petition to fire the head of the Ministry of Justice over the #cryptocurrency trading fiasco filed. pic.twitter.com/tb5tDvIV2K

— Joseph Young (@iamjosephyoung) January 11, 2018

Earlier this week, Yonhap News reported representatives from the Korean Financial Services Commission met with their Japanese and Chinese counterparts to discuss a "detailed system of cooperation" for cryptocurrency regulation. "It's starting to develop," Simon Yu, Korean-born CEO of the blockchain startup StormX, told International Business Times. "Japan has been one of the friendlier nations in terms of regulation and adoption...Whoever really decides to properly regulate this market and find a correct solution, and does it quickly, is going to be home to the next New York or London in terms of being a global financial hub."
Yu often travels to South Korea for work, yet he isn't concerned about local regulators potentially stifling the domestic blockchain industry. "The larger ones [exchanges] were already prepared for this. They knew regulators are coming. They are willing to cooperate," Yu said. "If you try to shut down something as large as the cryptocurrency boom, there will be protests."
Korean civil society is unusually strong, as global leaders learned when protests and public outcry successfully ousted former President Park Geun-hye. During Yu's last business trip, three out of four cab drivers he rode with were listening to cryptocurrency news. Korean exchange prices are often 30 percent higher than other markets because of this high demand. "It's a force that cannot be stopped at this point," Yu said. "I think the government realizes this and they want to do it in the right way. They can tax the residents and regulate the exchanges so that money laundering doesn't happen and people are protected."
Even if South Korea were to ban domestic exchanges, it may only lead to more cross-border activity. Many cryptocurrency exchanges offer international services. When China cracked down on bitcoin exchanges, some simply moved to Hong Kong. "2018 is definitely going to be an exciting year, as we hit the trillion dollar market cap, to see what all the governments will do and how they will react," Yu said. "South Korea has become an epicenter just because the majority of the population is now involved with cryptocurrencies. We're going to start seeing this wave not only in Korea, but in other countries as well."
© Copyright IBTimes 2023. All rights reserved.
FOLLOW MORE IBT NEWS ON THE BELOW CHANNELS