Bitcoin Theft Not A Crime In Russia: Court Denies Victim's Claim For BTC Repayment
KEY POINTS
A Russian court rejected a victim's appeal to force his kidnappers to pay the Bitcoins stolen from him by arguing the cryptocurrency were not legal tender
Russia is proposing stricter measures against cryptocurrency in a new draft law
Several Russian government departments argued banning them could hurt a sector that contributes to the economy
A Russian court, arguing that cryptocurrencies are not legal tender, rejected a request for criminals to return 100 BTC stolen to a victim because Bitcoin is "technically" not a property in Russian law.
The victim, who was kidnapped by the defendants two years ago, requested the court to force the criminals to pay all the amount stolen, which included $90,000 worth of Russian Rubles and 99.7 Bitcoins which was worth $900,000 when the crime happened. At today's prices, 99.7 BTC is worth $921,353.
The court granted a portion of the victim's request, ordering the criminals to return the money stolen in Russian Rubles. However, it did not grant the order to return the stolen Bitcoins. The court argued Bitcoin, classified as virtual currencies, is not legal tender under Russian law. It is not property, so it cannot be returned. The defendants were sentenced to eight- and ten-year in prison.
The victim can still ask a higher court to order the criminals to return the cryptocurrencies, Cointelegraph reported.
Russia recently experienced a cryptocurrency trading boom, sparked by the COVID-19 pandemic which allowed people to dabble in virtual currencies while remaining in lockdown at home.
Despite the high crypto trading activity, Russia has had mixed statements when it comes to virtual currencies. The latest draft law called "On Digital Financial Assets," if approved, would enforce stricter measures regarding cryptocurrency. If anything, it will grant Bitcoin the status of "property," which, when applied, could be used by the victim in his case.
While Russia's central bank is not keen on having another currency be granted legal tender status, other Russian government agencies have the opposite opinion. The Ministry of Communications, for example, noted banning cryptocurrencies would create a black market outside the government's purview. Additionally, it could affect the booming blockchain sector in the country.
The crypto mining industry in the country could also be affected. While China controled 65% of the global Bitcoin hash power, according to a recent study by the University of Cambridge, Russia ranked third in this category, with mining firms situated in Siberia.
The Ministry of Economic Development said a ban on cryptocurrencies would force cryptocurrency businesses out of Russia, which could affect the economy. In a slight, the Ministry of Justice said if cryptocurrencies are banned, the ministry would not have a way to sell confiscated virtual currencies.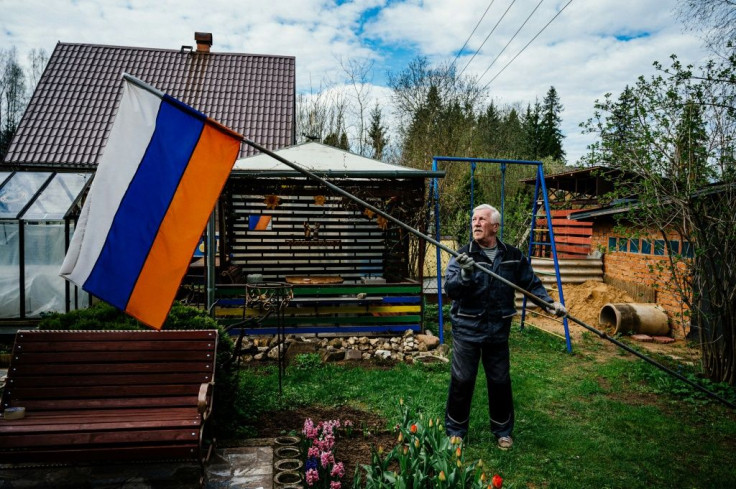 © Copyright IBTimes 2023. All rights reserved.