Black Friday 2015 Camera Deals: DSLR, Lens Discounts From Best Buy, Amazon, EBay, Walmart And More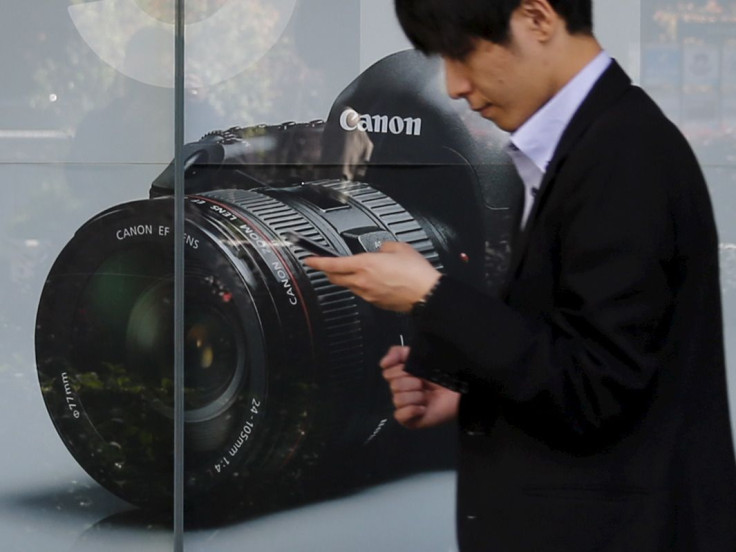 Whether you're a seasoned photographer or just starting out, Black Friday can be a great time to score some deals on a new camera or even new lenses. In many cases there's hundreds of dollars that can be saved, either by braving the crowds or rushing online to place your order before someone else takes the last available camera.
One upside for beginner photographers this year is wherever you choose to shop, chances are retailers will have plenty of starter bundles to choose from. Prosumer and professional photographers will need to be a bit more discerning, since the more general purpose retail shops won't have as many deals on higher end cameras and lenses. Here's a look at what camera deals you can expect on Black Friday 2015.
Best Buy
If you're looking to get into digital photography, Best Buy has plenty of kits to get you started on Black Friday, such as the Canon Rebel T5i digital SLR with 18-55 mm lens, 55-250 lens and 32GB memory card for $699.99, a $400 savings. Nikon shooters can get their hands on the D3300 DSLR camera with 18-55 mm lens, 55-200 mm lens, 32GB memory card and wi-fi adapter for $499.99, a $500 savings. Or go for a mirrorless Sony Alpha a6000 camera with 16-50mm lens for $549.99, a $250 savings.
Prosumer shoppers can also opt for the Canon 7D Mark II for $1,299.99, a $500 savings. Keep in mind that the camera doesn't come with a lens at that price. Best Buy opens its doors at 5 p.m. local time on Thanksgiving and closes at 1 a.m. Its stores will then reopen on Black Friday at 6 a.m. local time.
Sigma
If you're looking to add to your growing DSLR lens collection, Sigma is offering various discounts ranging from $100 to $300 off its line of lenses. One of the best deals is a 50mm f/1.4 Art lens for $849, a $100 savings. The lens is great for portrait taking as well as shooting in low light conditions without the need for a flash. Sigma's Black Friday deals continue through Nov. 30.
Target
Shoppers at the big box retailer can get their hands on a 24-megapixel Nikon D3300 DSLR complete with 18-55 mm lens, 55-200mm lens camera bag and wi-fi adapter, all for $499.99, a $500 savings. Canon shooters can pick up the Rebel T5 DSLR bundle with 18-55 mm lens, 75-300 mm lens and bag for $399, a $400 savings.
Amazon
The online retail giant has a number of deals running into the Thanksgiving weekend, such as a Nikon D3200 24-megapixel camera bundle with 18-55 mm and 55-200 mm lens for $396.95 and more than 50 percent discounts on some point-and-shoot camera models. Deals can vary by the hour so it's best to check the retailer's website for what's in store.
Walmart
New photographers can pick up a 18-megapixel Canon T5 DSLR bundle, complete with 18-55 mm lens, 75-300 mm lens and carrying bag for $399. Walmart also throws in up to $69.99 of in-store photo services, such as prints. Point-and-shoot shoppers can pick up a Canon Powershot SX400 camera for $99, a $50 savings, or a Nikon Coolpix L31 for $46. If you're so inclined, pick up a Selfie Stick for $10, a $5 savings. Walmart's Black Friday savings start 6 p.m. local time on Thanksgiving Day.
EBay
Camera shoppers can also find a wide variety of deals through EBay, such as a Canon 6D DSLR with 24-105 mm image stabilized lens for $1758.81, a 30 percent discount, and a Nikon D750 DSLR body for $1,518, over $700 in savings.
© Copyright IBTimes 2023. All rights reserved.