Black Friday 2019 Sales Breaks Records With $7.4B, Cyber Monday Expected To Hit $9.4B
Online retailers led by Amazon.com, America's largest, made a killing on Thanksgiving Day and the Black Friday weekend but at the expense of long-suffering brick-and-mortar stores that had to contend with another disappointing pre-Christmas shopping season. The days of shoppers patiently standing in line waiting to enter a store are becoming increasingly anachronistic.
As was widely predicted, online Black Friday sales broke the 2018 record, according to Adobe Analytics. It hit a mammoth $7.4 billion this year, the biggest Black Friday sales historically and the second largest online shopping day ever behind 2018's Cyber Monday with $7.9 billion.
Shoppers spent a record $4.2 billion online on Thanksgiving Day, a 14.5 percent jump from 2018 and a record high. The average order value per consumer, which stood at $168, was 6 percent higher year-over-year and also set a new Black Friday record.
Cyber Monday sales are expected to hit a record $9.4 billion, an 18.9 percent jump from a year ago, according to Adobe.
"With Christmas now rapidly approaching, consumers increasingly jumped on their phones rather than standing in line," said Taylor Schreiner, principal analyst and head of Adobe Digital Insights, per CNBC.
"Small Business Saturday will accelerate sales for those retailers who can offer unique products or services that the retail giants can't provide."
All these blazing online sales records, however, meant more pain and suffering for brick-and-mortar retailers. Online sales are up about 20 percent from last year, according to Adobe, but Black Friday brick-and-mortar retail sales dropped by 6.2 percent compared to 2018, according to preliminary data from ShopperTrak.
Analysts concur the jump in online sales is a sign consumers are becoming more comfortable buying larger items at discount prices without the inconvenience of physically going to a store and enduring a tough and tiring shopping experience.
Thanksgiving Day brick-and-mortar sales rose a scant 2.3 percent year-on-year, resulting in a combined 3 percent decline for the two-day period, said ShopperTrak. The drop in Black Friday's physical sales mirrors the drop in the share value of department store stocks on Wall Street. Macy's, Kohl's and Foot Locker are all down more than 25 percent this year. On the other hand, Amazon has gained 20 percent this year.
"There is no longer one way to shop on Thanksgiving Day and Black Friday," contends Brian Field, senior director of global retail consulting for ShopperTrak. "Black Friday continues to remain the busiest shopping day of the year by a long shot."
Eight of the 10 busiest shopping days of the year are still to come, however. Leading the list chronologically is Cyber Monday on Dec. 2 with shopping for the key Christmas Season beginning in earnest this week.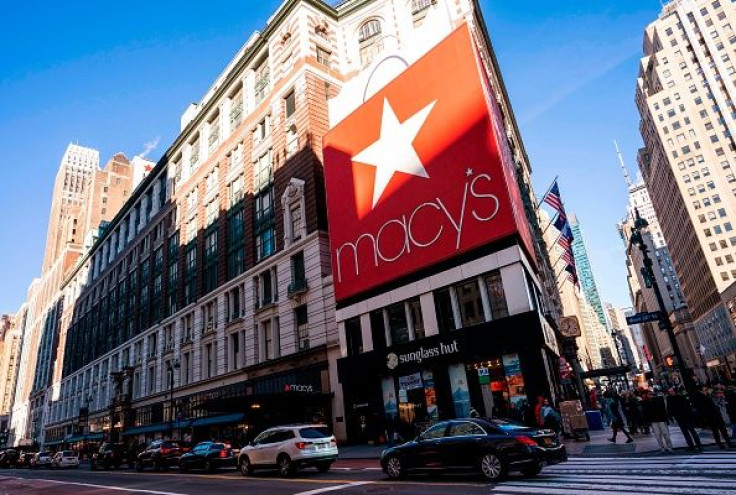 © Copyright IBTimes 2023. All rights reserved.
FOLLOW MORE IBT NEWS ON THE BELOW CHANNELS