Black, Latino Voter Registration Plummets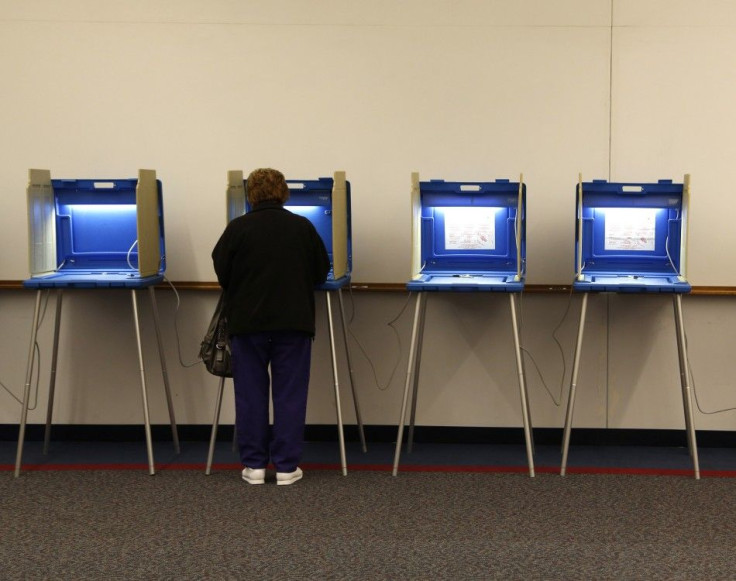 The number of blacks and Hispanics registered to vote has dropped precipitously since the 2008 election, diminishing two bastions of Democratic support that could prove crucial in what promises to be a tight presidential race.
Registration rates among both groups have dropped sharply, according to the Washington Post. There are 2 million fewer black and Hispanic voters registered to vote, a number that suggests economic factors -- rather than typical fluctuations as voter interest lessens in non-presidential election years -- are responsible.
The only explanation out there is the massive job loss and home mortgage foreclosures, which disproportionately affected minorities, Antonio Gonzalez, president of the William C. Velasquez Institute, a nonpartisan policy group that focuses on Latinos, told the Post. When you move, you lose your registration.
African-American and Latino voters overwhelmingly supported President Obama in 2008 while heading to the polls in unprecedented numbers. A larger share of young blacks than young whites voted, while black women outpaced any other voting group, eradicating a longstanding gap between white and black voters. Record turnout from Latino voters -- about 10 million Hispanics voted, an increase of about two million from 2008 -- helped fuel Obama's victories in typically Republican states like New Mexico and Colorado.
A rapidly growing Latino electorate, accompanied by a steady increase in Latino voter participation over the last few election cycles, is a key factor in the 2012 election. The Obama campaign is hoping to hold on to states like Colorado, New Mexico, Florida or Virginia that have large or growing Latino populations in part by pressing its advantage among Latino voters. Top campaign officials have depicted Mitt Romney as an immigration hardliner.
There is still ample time to mobilize voters before the election. The Boston Globe reported that the Democratic National Committee has already spent $25 million on get-out-the-vote efforts in perennial battleground states like Ohio, Florida and Pennsylvania and in newly-contested states like North Carolina and Colorado.
Another factor is the impact of new state laws that tighten regulations around voter registration drives and the type of identification required to vote. Democratic officials have denounced the laws as a partisan tactic to suppress voter turnout, pointing out that the majority of the laws were passed by Republican legislatures and disproportionately affect immigrant and minority voters -- constituencies that skew Democratic.
Florida's League of Women Voters has already suspended its early voter registration drives, saying the state's new voting law was too onerous. The Justice Department challenged several of the laws, and Attorney General Eric Holder slammed the temptation to suppress certain votes in the hope of attaining electoral success while vowing a robust defense of voting rights.
FOLLOW MORE IBT NEWS ON THE BELOW CHANNELS