Eric Holder Vows Justice Department Review of Voting Laws, Spotlighting Federal Role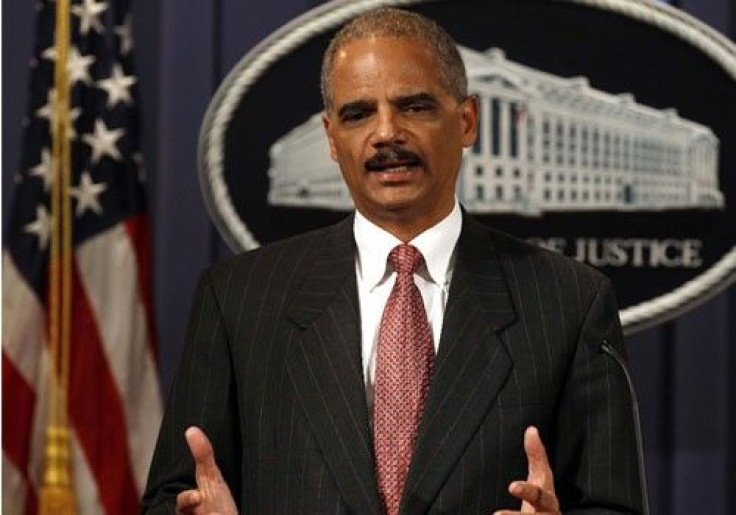 U.S. Attorney General Eric Holder offered a vigorous defense of the U.S. Justice Department's ability to challenge discriminatory voting laws last night, suggesting an escalating clash between the federal government and states that have passed restrictive voting laws since 2010.
The Democratic National Committee has already launched a campaign against the spate of new laws, arguing that they risk disenfranchising minority and low-income voters who are traditional bastions of Democratic support. The fact that almost all of the laws were sponsored by Republicans sharpened DNC's claim that the laws were politically motivated.
Holder was not as explicit about the alleged partisan motivation behind the laws or their implications for the 2012 elections, aside from calling for elections that are free from partisan influence and exhorting political parties to resist the temptation to suppress certain votes in the hope of attaining electoral success. But he promised that the Justice Department would be viligant in examining and potentially challenging voting laws, pointing to an ongoing review that he said would be thorough and fair.
The Justice Department's main mechanism for pushing back against new voting laws is Section 5 of the Voting Rights Act, which requires the Justice Department to review new voting laws or electoral maps in states and counties that have a history of discrimination. The provision reflected President Lyndon Johnson's determination to advance civil rights amidst pushback from states where the practice of disenfranchising minorities was deeply entrenched, and Holder rejected the claim that it had become obsolete.
Holder: Overt and Subtle Discrimination Remain 'All Too Common'
The reality is that - in jurisdictions across the country - both overt and subtle forms of discrimination remain all too common, Holder said. And we don't have to look far to see recent proof.
Not everyone agrees. As Holder noted, multiple states have challenged the provision since it was reauthorized in 2006, arguing that it is no longer necessary. That included a 2009 challenge brought by a miniscule Texas utility district in which lawyers for the district argued that the America that has elected Barack Obama as its first African American president is far different than when Section 5 was first enacted in 1965. The Supreme Court responded with a narrow decision that preserved the framework of the law, leaving intact the federal government's enforcement ability.
The new voting laws have again brought a clash between state and federal powers. The Justice Department has delayed implementation of stringent new laws in Florida, South Carolina and Texas. The Florida law has already attracted considerable controversy -- it led the Florida League of Women Voters to halt their voter registration drives, resulted in a high school social studies teacher facing heavy fines after she organized a drive to register students and prompted Sen. Bill Nelson to schedule a hearing to discuss the disenfranchising impact of the law.
Texas will also be again arguing a case before the Supreme Court that could have implications for the Voting Rights Act. Texas Republicans are challenging a federal three judge panel in San Antonio that had drawn new state legislative and congressional maps, replacing a map drawn by the state legislature. Minority groups sued the state legislature, arguing that the new districts failed to take into account massive growth in the state's Latino population, and the San Antonio judges maintained that the legislature had not received the federal preclearance mandated by the Voting Rights Act.
A Justice Department filing argued that the legislature's maps did not maintain or increase the ability of minority voters to elect their candidate of choice, and Holder emphasized that position in his speech. Despite the surge in Texas' Latino population, Holder said, Texas did not add any seats in which Hispanics would have the electoral opportunity envisioned by the Voting Rights Act.
Federal courts are still considering this matter, Holder said, and we intend to argue vigorously at trial that this is precisely the kind of discrimination that Section 5 was intended to block.
© Copyright IBTimes 2023. All rights reserved.