Black Lives Matter In Spain: Activists Protest Senegalese Migrant's Death After 'Racist' Police Raid [VIDEO]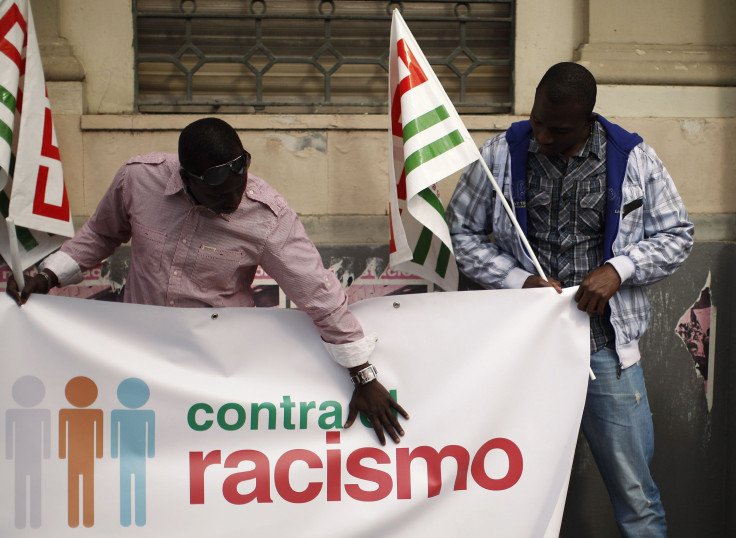 Black lives matter in Spain, too, immigrant activists and supporters in Europe claimed this week, after a Senegalese man plunged to his death during a police raid. About 200 demonstrators clashed Tuesday with police in the square of the coastal town of Salou, Spain, to protest the deadly police raid that activists said was racially motivated.
The 50-year-old immigrant jumped from a third-floor balcony in an attempt to flee police raiding his house, Telesur TV reported. Activists blamed police for the death, saying that it was not accidental or an isolated incident.
"It is a death produced by the racist system of Europe, Spain and Cataluña," read a Facebook post advertising the activists' protest, using the Spanish spelling for Catalonia, the region of Spain that includes Salou. "Death has become recurrent in our community, the immigrant community, a community that is exploited, persecuted, detained and deported by the violent system of migrant control."
There have been long-standing tensions between African migrants, Spanish citizens, elected officials and law enforcement over Spain's immigration policies and its treatment of black people. The country, like many others in Europe, does not track the racial makeup of its population or the number of racist incidents, the Guardian reported. In the last decade, xenophobic attitudes among Spaniards attracted global attention when soccer fans taunted black members of opposing teams.
Espacio del Inmigrante Raval, the group that organized the protest, said the Senegalese immigrant joined some 60,000 dead refugees and migrants who were detained, deported, or disappeared in the Mediterranean Sea as a result of Europe's anti-migrant policies.
"What happened today fills us with dignified rage to shout once again that we do not want to be colonized subjects, that we do not want to be third-class citizens, that we do not want more death in our migrant community," Raval organizers wrote on Facebook. "To survive is not a crime, to kill migrants is."
Migration World Map | FindTheData
© Copyright IBTimes 2023. All rights reserved.