Black Mountain Copper Mine Collapses In Zambia, Several Feared Dead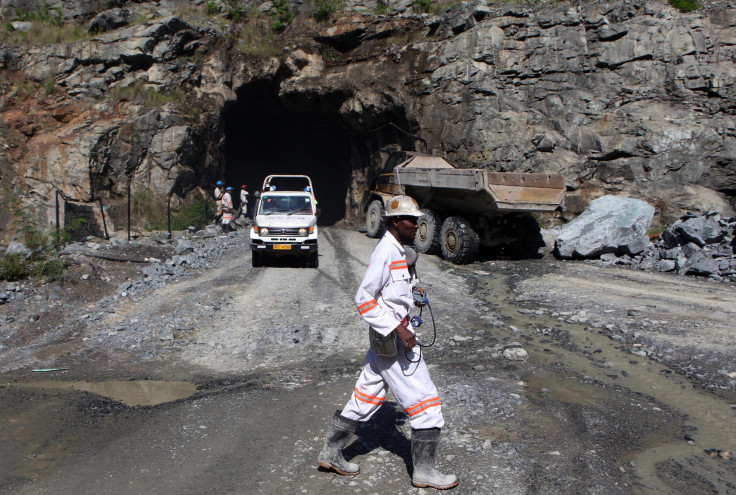 Several people were feared dead and many other missing after the infamous disused copper-rich slug pit called the Black Mountain collapsed at 9:50 a.m. local time (3.30 a.m. EDT) in Kitwe, Zambia, on Wednesday.
Local daily Zambia Watchdog reported that over 20 youths are still trapped under part of the mountain that collapsed.​​
"8 bodies have been recovered, while some have been rushed to hospital, after an accident at the famous 'Black Mountain' in Kitwe," Diamond TV Zambia tweeted.
Copper Belt Police Commissioner Charity Katanga visited the scene after the accident. Media was blocked from the spot.
Five police vehicles are ferrying bodies, the Mast Zambia wrote on Facebook.
The death toll is expected to sharply rise.
Last week, Governor of Kitwe, Christopher Kang'ombe showed concern over safety measures at the Black Mountain, one of the old heaps of waste rock, stating that safety measures at the mountain are a source of concern for the government.
Kitwe district commissioner Binwell Mpundu said that people were insulting the government over the unsafe ways of blasting at the Black Mountain.
In May, miners conducted blasting in the mountain, destroying 130 houses in Wuzakile Township.
"People have been complaining that time has gone since the time the blasts occurred because you have taken time in addressing them and they feel neglected as nothing has been done yet," Mpundu, stake holder, said at that time.
Mpundu also said the issues raised by residents and motorists in Kitwe surrounding the operations at the Black Mountain required urgent attention.
" Operations that have been taking place at the mountain are becoming a source of concern among the residents. Some houses have been damaged through your blasting and residents are not seeing any actions being taken by you to show that you will take full responsibility of what happened. So you need to look for ways and means in which you will go on the ground and assess the damages," he said.
In May, a dispute arose over the ownership of Black Mountain after a group of Chinese investors' claimed ownership, forcing police to chase away the thousands of people dependent on the mountain for livelihood.
"What we have are options on the table on how to deal with the Black Mountain, what is true also is that there is a lot of illegal mining taking place there which has to be stopped. We also aware that young people need jobs to sustain their lives but off course generation of income needs to be done within the law," Mines Minister Christopher Yaluma had said, Lusaka Times reported.
After the collapse, several people took to twitter to express their concern.
"Mining pa Black Mountain without any expertise, this accident was inevitable and the government authorised it anyway," Chido, A resident of Zambia tweeted.
Fred, another local tweeted, "I think most people who have seen Black Mountain knew that it was one day going to collapse, sad that it's come to this and that people may be hurt."
© Copyright IBTimes 2023. All rights reserved.