Chinese Copper Mining Operations Halted by Zambia's Environmental Agency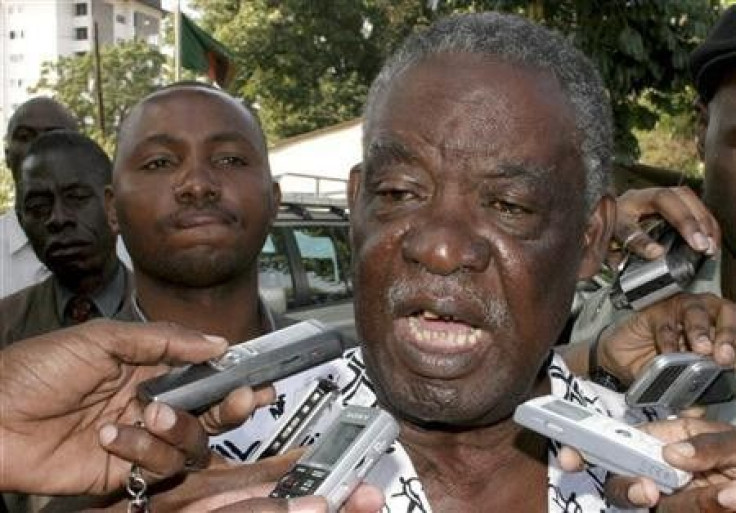 Officials in Zambia, Africa's largest copper producer, banned a Chinese mining company from running a $832 million project because it allegedly failed to comply with certain environmental and labor conditions in its license agreement.
This is the latest in a string of spats between foreign mining companies, many of which are struggling under lowered commodity prices, and the Zambian government, which is trying to protect the welfare of its citizens above all else.
China's Nonferrous Mining Corporation had planned to build a copper mine in the South East Ore Body, which holds an estimated 76 million tons of copper reserves, Mineweb said last week.
But all work was halted after the Zambia Environmental Management Agency (ZEMA) issued a suspension of the company's license following a November audit that showed that "the NFCA has failed to comply with the conditions of the decision letter issued in September, 2012, relating to preparation of an approved comprehensive resettlement plan for affected parties by the project," according to a Dec. 4 press release.
According to ZEMA, the Chinese company failed to take a complete inventory of households, fields, land and structures that would be affected by the projects, as well as a "conflict resolution system" for people being displaced.
Consequently, they have to safely suspend all activities until they comply with the requirements.
This is far from the first time foreign companies have had problems with the Zambian government, which has shown itself to be fiercely protective of its workers welfare – almost to a fault.
In October, Zambia Labor Minister Fackson Shamenda threatened to shut down South African retailer Shoprite after the company fired 3,000 striking workers.
"We told them we would revoke their trading license if they went ahead with the dismissals," Shamenda said to Reuters.
When London-based Vendanta Resources PLC announced a plan to cut 7 percent of its workforce at Konkola Copper Mines in September, the president of Zambia responded quickly with threats.
Despite the fact that Konkola is the second-largest copper mine in Zambia, President Michael Sata warned the company that there would be ramifications if they proceeded with layoffs.
"If he is threatening us that he wants to lay off people, let him lay off one person, we shall take his licence away from him," he said, according to the Zambia Times.
When Konkola's CEO Kishore Kumar left the country on a business trip, he came back to find his work permit revoked, according to the Wall Street Journal.
As a result, NKC Independent Economists, a South African political and economic research company, cut Zambia's political risk rating because of the Konkola problem.
"We downgraded our rating because Zambia's investment environment can no longer be trusted," company analyst Gary can Staden wrote in an email to Bloomberg. "The State regime cannot continue with this suicide plan, it either stops and some semblance of sanity returns, or the economy suffers significant damage," he wrote.
Zambia ranks 83rd out of 189 companies in the World Bank's "Ease of Doing Business" report for 2014, up seven spots since 2013.
© Copyright IBTimes 2022. All rights reserved.
FOLLOW MORE IBT NEWS ON THE BELOW CHANNELS