Black Persecution: Should African-Americans Qualify For Refugee Status In Other Countries? An Immigration Lawyer Says They Do By US Law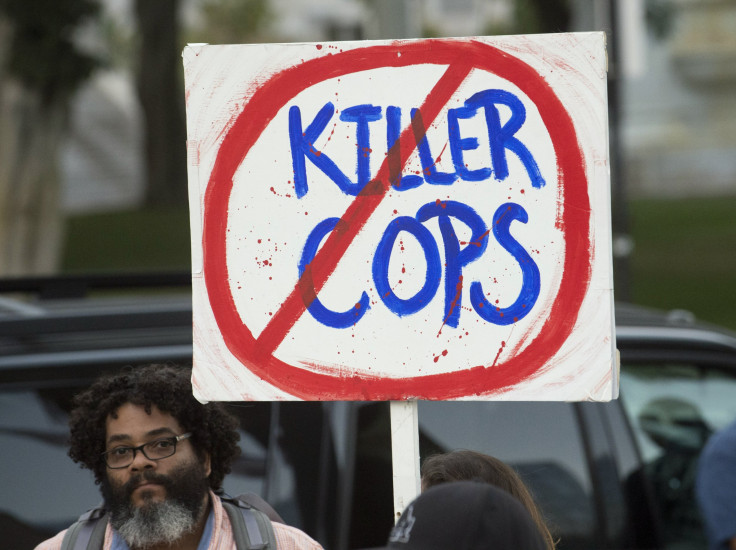 Black Americans should not have to leave their own country to seek refuge from institutionalized racism and racial terror, says Raha Jorjani, an immigration defense attorney in California. If social inequities and police killings of blacks continue at their current rate, Jorjani said, making the case for African-American asylum from persecution wouldn't be difficult.
"To make an asylum case for black persecution, I wouldn't have to reach back to 400 years of slavery, lynching, segregation and Jim Crow," Jorjani wrote Friday in an op-ed for the Washington Post. "I would focus, instead, on the current prolific system of racist policing, mass incarceration and selective prosecution."
Jorjani's sentiments have been shared by social justice activists in the U.S., which has seen a year of sustained protests over the deaths of unarmed African-Americans by police. As an immigration defense lawyer for the Office of the Alameda County Public Defender in California, Jorjani said she has represented hundreds of noncitizens facing deportation from the U.S., some of whom fled persecution based on race in their homelands. The police chokehold death of Eric Garner in Staten Island, New York, last year or the death of Sandra Bland in Waller County, Texas, this year could be seen as examples of racial persecution under U.S. asylum laws, Jorjani said.
"Suppose [an immigrant] walked into my office and told me that police officers in his country had choked a [black] man to death over a petty crime … [or] fatally shot another man in the back as he ran away … [or] arrested a woman during a traffic stop and placed her in jail, where she died three days later," Jorjani wrote. "At that point, as an immigration lawyer, I'd tell him he had a strong claim for asylum protection under U.S. law."
Persecution, according to U.S. asylum law, must be on account of a person's race, religion, nationality, membership in a particular social group or political opinion, Jorjani wrote. Immigration courts have said that violence by police officers in other nations, including frequent incidents of unjust imprisonment, rape, assault, beatings and confinement, constitutes persecution.
"The United States claims to be a country that protects refugees, not produces them; a country that chastises nations with poor human rights records," Jorjani wrote. "But what of our own human rights record, which shows how far we still have to go in eradicating racial injustice and violence."
People Killed by Police by Race in 2015 | FindTheBest
© Copyright IBTimes 2022. All rights reserved.
FOLLOW MORE IBT NEWS ON THE BELOW CHANNELS