BlackBerry Sees Major Boardroom Shakeup After Fairfax Goes Back On Buyout Offer; Stock Plummets, John Chen Named New CEO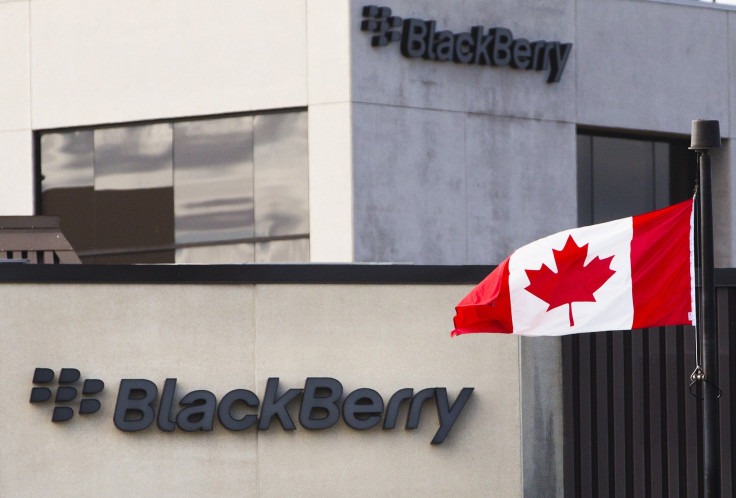 Canada's struggling technology giant BlackBerry Ltd (NASDAQ:BBRY), which pioneered the smartphone revolution, abandoned plans to be bought out and instead will receive $1 billion from Fairfax Financial Holdings Ltd (TSE:FFH) and other institutional investors as part of a debenture agreement, which includes a major shakeup of the company's top management cadre.
John Chen, who formerly served as the chief executive of Sybase, Inc. was appointed interim CEO, while Prem Watsa, Fairfax chairman and CEO, took over as lead director of the board. Toronto-based Fairfax balked on its earlier offer of $4.7 billion, or $9 a share, to acquire BlackBerry, sending the phone maker's stock plummeting 16.41 percent to hit $6.49 during Monday's trade, amid worries that BlackBerry may have exhausted all options to get back on its feet.
"You can argue that it's an OK day for Fairfax and Prem Watsa, but it's a miserable day for Canada. It's a miserable day for BlackBerry investors and BlackBerry employees," John Stephenson, a senior vice president at First Asset Investment Management, one of BlackBerry's investors, told Reuters.
Fairfax's initial buyout offer fell through because Watsa could not finance the deal, according to Reuters, and under the final agreement Fairfax will acquire $250 million worth of debentures, Waterloo, Ont.-based BlackBerry said in a statement.
"This ($1 billion) financing provides an immediate cash injection on terms favorable to BlackBerry, enhancing our substantial cash position," Barbara Stymiest, chair of BlackBerry's board said in a statement.
Chen said he did not intend to suspend production of loss-making BlackBerry mobile phones, adding: "I have done this before and seen the same movie before," Reuters reported.
Chen, 58, who moved to the U.S. in 1973 from Hong Kong, has been credited with turning around Sybase, a software firm that posted an operating loss of $98 million in 1998, when Chen was named the chief executive, according to Reuters. Two years later the company was sold to SAP AG (NYSE:SAP) for $5.8 billion. Chen will replace Thorsten Heins, who steps down as CEO after ending a tenure that began in January 2012.
Meanwhile, analysts observed that, with a promise to invest $250 million in a debt offering, Fairfax has initiated a coup to reshuffle BlackBerry's top management.
"It's a total coup," Richard Powers, senior lecturer at the Joseph L. Rotman School of Management at the University of Toronto, told the Financial Post.
David Anderson, president of the Anderson Governance Group in Toronto, told the Post that while Fairfax might be seen to be "solidifying" power on BlackBerry's board, "the good news" is that Fairfax "might actually have the base of power on the board to make longer term decisions."
© Copyright IBTimes 2023. All rights reserved.
FOLLOW MORE IBT NEWS ON THE BELOW CHANNELS