BlackRock Submits Spot Bitcoin ETF Application With The SEC, To Use Coinbase As Custodian
KEY POINTS
BlackRock's Bitcoin ETF application sent BTC's price into a positive trend
Bitcoin 2.24% gain and was trading in the green zone at $25,530.27 as of 4:13 a.m. ET on Friday
BlackRock partnered with Coinbase, which will be the custodian of the funds' Bitcoin holdings
The world's largest asset manager, BlackRock, along with its partner Coinbase, has filed an application with the U.S. Securities and Exchange Commission (SEC) to register a spot Bitcoin exchange-traded fund (ETF).
The investment company, which had $9.5 trillion in assets under management in Q1 2023, is working with the American publicly traded company Coinbase, and will use its Custody Trust Company as the custodian of the Bitcoin holdings of the funds.
BlackRock will also depend on Coinbase's spot market data in terms of pricing with the American investment banking service BNY Mellon to handle the custody of the cash.
Dubbed the BlackRock iShares Bitcoin Trust, it would be traded as Commodity-based Trust Shares, with the Bitcoin price updating "at least" every 15 seconds on regular market trading using the CF Benchmarks Index.
"The Shares have been designed to remove the obstacles represented by the complexities and operational burdens involved in a direct investment in Bitcoin," the application read.
Industry watchers have varied reactions to this application, and, though the filing momentarily triggered the spike of Bitcoin's price, some are adamant the SEC will not approve the application based on several factors.
This includes the application's involvement with Coinbase, which was recently accused by the financial watchdog of securities law violation and the SEC's reluctance to approve futures-based Bitcoin ETFs.
The Wall Street major regulator, in the past, had rejected similar applications by Grayscale, Wisdom Tree and VanEck.
But BlackRock may be a different story for the SEC, considering it is the world's largest asset manager and has over $10 trillion in assets under management.
Also, its CEO Larry Fink, unlike others, has political ties that can match the power of the financial regulator or at least its chairman Gary Gensler.
BlackRock's move came days after the SEC exercised its regulatory power and filed charges against Binance and Coinbase, which resulted in the crypto market trading in the red zone as the bad news dampened sentiments.
Bitcoin has reacted to the latest application for spot Bitcoin ETF by BlackRock.
The world's largest crypto asset by market capitalization saw a 2.24% gain and was trading in the green zone at $25,530.27 over the past 24 hours with a 24-hour volume still down by 9.81% at $14,443,375,477.7 as of 4:13 a.m. ET on Friday, based on the latest data from CoinMarketCap.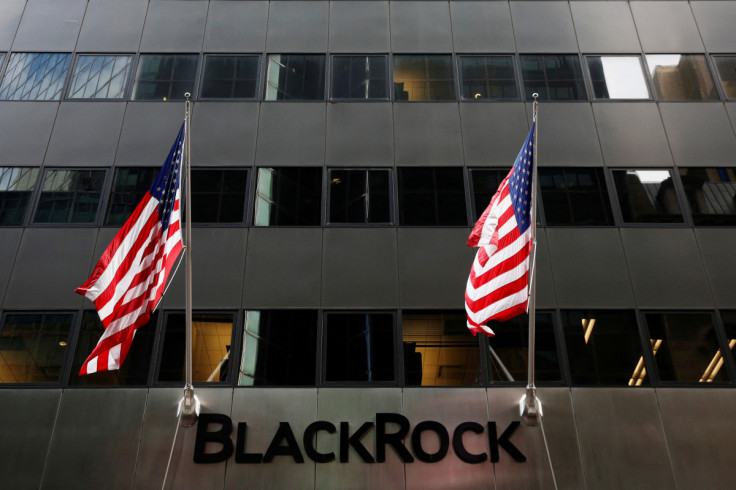 © Copyright IBTimes 2023. All rights reserved.