Blackstone's (BX) Rental-Backed Bonds: Rep. Takano Pushes Oversight (Q&A)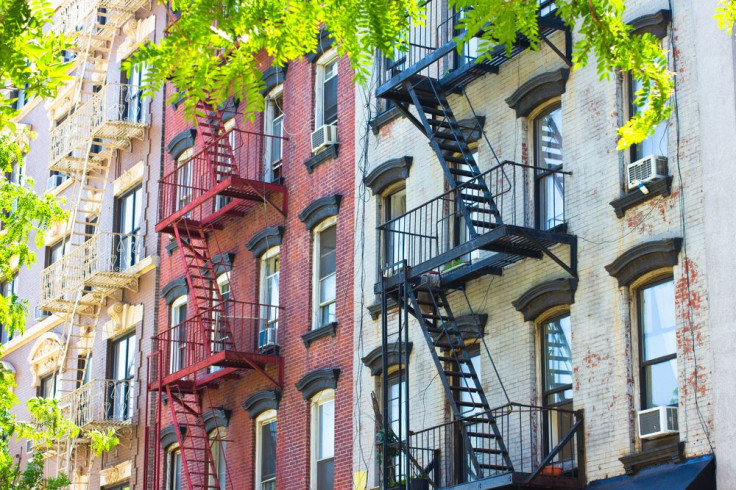 Private equity giant The Blackstone Group LP (NYSE:BX) pioneered a $480 million financial security late last year that relies on income from U.S. home rentals, marketing it to investors with the help of big banks like Deutsche Bank AG (FRA:DBK) and JPMorgan Chase & Co. (NSYE:JPM).

Blackstone is one of the largest owners of single-family homes in the U.S. It bought tens of thousands of homes in the past few years, often in bulk at rock-bottom prices via foreclosure auctions. The company has a real estate business worth at least $60 billion in assets managed.

Rep. Mark Takano (D-Calif.) called late last week for congressional hearings into rental-backed securities, including Blackstone's product. His office released a report Thursday documenting the impact of business investors buying up properties and then renting them out, which concluded that such bulk buying is risky and may drive up local rents.

Blackstone declined to comment to IBTimes. A House Financial Services committee spokesman said committee hearings beyond January hadn't yet been scheduled, and didn't comment further.

Rep. Takano spoke to IBTimes in a phone interview on Monday on the topic. Edited excerpts follow.

IBTimes: What are your initial thoughts on what concrete regulations should look like? What exactly do they need to address?

Takano: They need to look at how this sort of financial instrument contributes to any kind of price volatility in the housing market. A number of local real estate professionals are concerned that we have a mini-bubble, and they're not wholly confident that the gain in prices for real estate assets are going to hold.

We should take a look at the underlying incentives of the tax code, if there's anything that induces this sort of investment behavior. Clearly we have a situation where many people could have benefited from the [housing] correction, many single family-home buyers: If there's any way in which public policy can encourage actual homeowners to occupy these properties with corrected values, that's to be preferred to huge bulk buyers.

Q: Is there much political interest among lawmakers or regulators in oversight of Blackstone's bond?

A: I've spoken to folks privately, other members…I think there's a strong interest in where this issue might go. Financial Services committee staff are expressing interest in this issue.

Mainly I've spoken to Democratic members of the financial services committee. They've expressed pessimism, though, that the Republican chairman would hold hearings, though I haven't spoken to the chairman directly.

(Federal Reserve economists indicated in December that the Blackstone bond was worth monitoring, though they didn't call for immediate outright regulation.)

IBTimes: Have you had concrete indications that large financial firms aside from Blackstone will jump into this rental-backed securities market?

Takano: My thought is that there are plenty of other big players, plenty of bulk buyers out there. That's why it's so critical for us to have hearings on the very first rental-backed security for residential homes.

I think other players are waiting to see what happens. It could take a year or so…We saw what this sort of instrument did to our economy, with mortgage-backed securities, and it really behooves Congress to be far more diligent this time around.

IBTimes: You've said that these bonds remind you of the "Too Big to Fail" schemes of the past. Can you elaborate?

Takano: The key points for the committee to review are: How much do we expect people's incomes to rise and how sustainable are these instruments? The whole phenomenon reminds me of the "too big to fail" mortgage-backed schemes that brought us all down, where the profits are privatized and the risks socialized.

An investor like Blackstone can spread around the risks of being a landlord to investors, but there's a lot of maintenance and management details that are very difficult for a large landlord to undertake. If these folks can't keep up with the rents, what's going to happen?

Are they going to have to sell off these properties? How fast will they have to sell off these properties? We're talking a pool of properties that's nationwide: What will that do to markets, not just in the Inland Empire of California [Takano's district] but also in Arizona or Florida?

I'm not calling for a ban on this sort of instrument, but its up to Congress to try to understand what they are and to get ahead of the curve on oversight, instead of behind the curve, like officials displayed when it came to mortgage-backed securities.

Over 500 properties in my district were bought by Blackstone alone, not including other investor groups. So we can't discount that large investors buying in bulk also have had a significant role in rapidly increasing rents, even as people's incomes are stagnant.

IBTimes: The Federal Housing Finance Agency sold some of these homes in bulk in past years. Should they face some criticism?

Takano: I think we should take a look at it. I'm not prepared at this point to say they were at fault. But I certainly wonder if there may have been a way to give equal footing to small or individual home buyers, whose ownership of these homes would have served our communities better.

It was a convenient and easy way to get huge numbers of homes off of the FHFA's books. But I'm wondering if they could have worked with financial institutions, small or large ones in the area, and asked the question: How can we take a bad situation and improve it for the average middle-class American?

IBTimes: Any last thoughts? Why should ordinary Americans care about this issue?

Takano: My gut instinct tells me that this has had an impact on depressing homeownership. We saw some dramatic corrections in home prices, with interest rates at historic lows. Just as many Americans were in a position to buy, big players came in, and, I think, slowed the ability of middle-class buyers to buy…We want to see if we haven't created a system where the big [real estate] players are unduly advantaged.

When we posted an announcement on Facebook last week, there was a tremendous response from local people, from my constituents. The communities that compromise my district suffered from this housing downturn. Their response [to calls for oversight] was overwhelming positive.

Anecdotally, there are a number of people who gave us wholehearted encouragement in our effort to shine light on this instrument. They cared about the problem of rising rents and stagnant incomes, but also about how rent increases may have a connection to bulk buyers, and the incentives to securitize these rents.

--

U.S. homeownership rates stood at 64 percent in 2013. Last year U.S. housing prices saw a significant recovery, rebounding 12 percent, according to Standard & Poor's. That has been fueled significantly by businesses investing in real estate, as opposed to ordinary U.S. homebuyers, who struggled with credit and higher mortgage interest rates.

The market for rental-backed bonds could be worth $20 billion annually, reported Bloomberg on Friday. Deutsche Bank and Blackstone's first offering was about five times oversubscribed, according to Deutsche Bank mortgage finance director Ryan Stark.

Fitch Ratings declined to give Blackstone's bond its top "AAA" rating in late October, though other credit agencies gave the security a triple-A rating. Fitch cited a scarce track record for such securities, and the fact that they'd not yet been tested during business down-cycles.
© Copyright IBTimes 2023. All rights reserved.
FOLLOW MORE IBT NEWS ON THE BELOW CHANNELS