Blinding Cases Of Syphilis On The West Coast Prompt Health Alert In LA County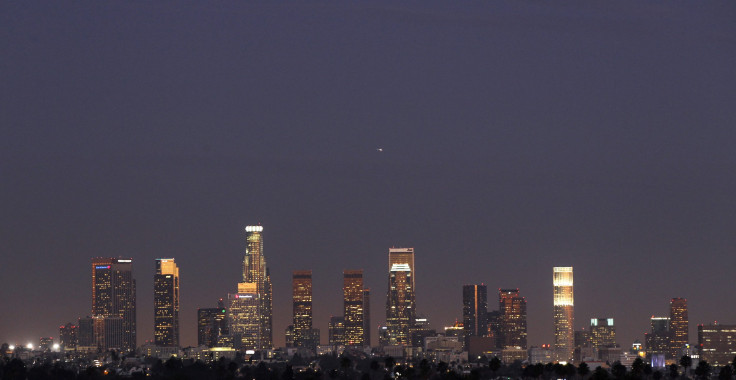 The Los Angeles County Department of Health has warned doctors and public health officials to be on the alert for symptoms associated with ocular syphilis -- a sexually-transmitted disease that can cause blindness -- after two potential cases were reported in Los Angeles on Tuesday. So far, 14 confirmed cases of the disease have been reported across the West Coast since December, including eight in San Francisco and six in Washington state, according to local media reports.
According to the Los Angeles Times, most of the cases so far have been reported among gay men, a few of whom are also HIV positive. In Seattle, two patients reportedly went blind as a result of the disease. Ocular syphilis usually develops as a complication of early syphilis and can cause blindness if left untreated.
"These new cases of ocular syphilis highlight the importance of ongoing, regular check-ups for sexually-active individuals who feel they may be at risk, particularly men who have sex with men," Michael Weinstein, president of the AIDS Healthcare Foundation, said, in a statement. "We call on the Los Angeles County Department of Public Health to step up and do more to alert and educate medical providers about ocular syphilis. County officials should also develop a strategic plan for reducing syphilis cases, including putting out a monthly update to the media as well as running the monthly update as an advertisement in LGBT publications."
According to the Centers for Disease Control and Prevention, over 3,500 cases of syphilis were reported in California in 2013 -- the second highest in the U.S. Moreover, the prevalence of syphilis among males in California -- 17.5 cases per 100,000 population -- was also much higher than that of the country as a whole.
"We see it all year, but it seems like this is a large number of cases in a short period of time," Stephanie Cohen, medical director for San Francisco City Clinic, told Los Angeles Daily News.
© Copyright IBTimes 2023. All rights reserved.