Blinken Bolsters Support For Niger As Russia Expands Nearby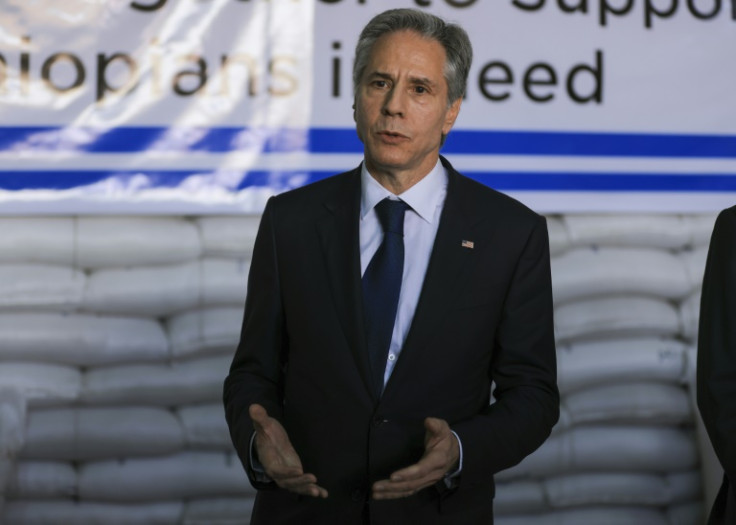 US Secretary of State Antony Blinken on Thursday offered new humanitarian assistance and a show of support on a rare visit to Niger, holding up the Western partner as a model in a jihadist-torn region where Russia is making inroads.
Blinken is the highest-ranking US official to visit the former French colony, where both France and the United States maintain forces to battle jihadist insurgencies in the troubled Sahel region.
"Niger is a young democracy in a challenging part of the world," Blinken told a news conference. "Niger has been quick to defend the democratic values under threat in neighbouring countries."
After talks with President Mohamed Bazoum, Blinken announced $150 million in new humanitarian assistance for the Sahel region including Niger, one of the world's poorest countries.
The funding, which brings the total for the Sahel to $233 million for the fiscal year, includes food aid and support for migrants who have fled to war-ravaged Libya, the State Department said.
Blinken began his visit by meeting former violent extremists who have been rehabilitated through vocational training backed by $20 million in US funding.
The programme is about "giving them a better choice" and is "from our perspective, very much a model that others can look to", Blinken said afterwards.
Niger, one of the world's poorest countries, returned to stability in 2011 after a history of coups.
Bazoum has drawn praise from the United States with his vocal criticism of Russia's Wagner Group mercenaries, who are increasingly active on the continent.
"They are making the right choices, we think, to help deal with the types of threats that are common across the Sahel. So, we are trying to highlight a positive example," said a senior US official travelling with Blinken.
"Frankly, Niger is in a very difficult position. Despite all those challenges, the leadership is really trying to do the right thing," she said.
Blinken also pointed to environmental threats. Niger is one of the countries hit hardest by climate change, losing 100,000 hectares (250,000 acres) of arable land each year to desert.
The Biden administration launched its bid for greater engagement in Africa in the face of rising investment by China, seen as the top rising challenger to the United States, but concerns have grown more recently about Russia.
Niger's western neighbour Mali is under military rule and has shifted decisively into Russia's orbit, hiring the Wagner Group after French troops withdrew following a nine-year military operation.
Last month, Mali was one of just six countries that joined Russia in voting against a resolution at the United Nations General Assembly urging Moscow to withdraw from Ukraine on the invasion's anniversary.
Burkina Faso, which saw two coups last year alone, has also fallen out with France, though both the country's military leader and Russia have denied claims that Wagner is operating there.
Niger has since become the linchpin for French military efforts in West Africa, with 1,000 troops stationed in the country.
The United States also operates so-called Air Base 201 in the centre of the desert country, which is used to fly drones for attacks and surveillance on jihadists in the Sahel.
Blinken started Thursday with talks in Addis Ababa with the leadership of the African Union, part of the Biden administration's effort to show deference to the region and avoid perceptions of an overbearing US role.
AU-led negotiations, backed by US diplomats, brought about a November 2022 ceasefire that has largely ended the brutal two-year Tigray war in Ethiopia.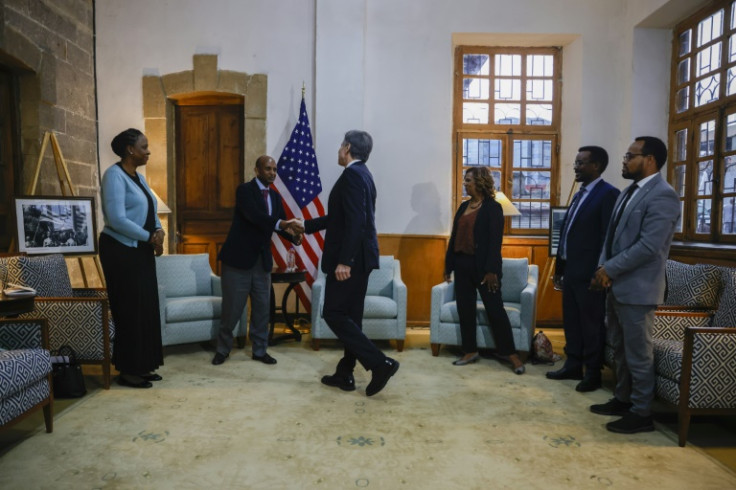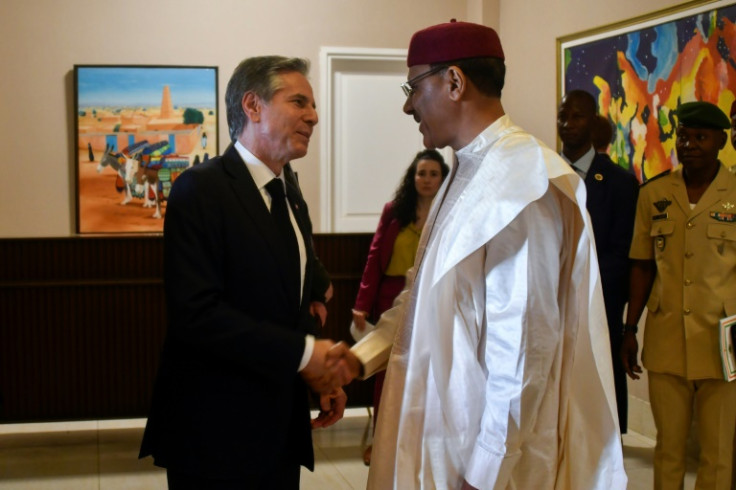 © Copyright AFP 2023. All rights reserved.