Blizzard 2016: How Do Other Countries Prepare For Snowstorms?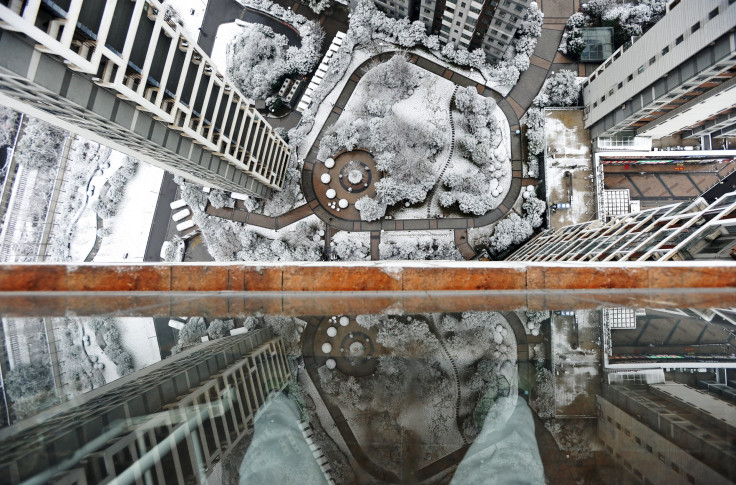 As snow falls in massive loads and wind whips across the Northeast United States, Americans were told by city leaders from Washington to New York to prepare for possible coastal flooding, power outages and massive snow removal. But the East Coast of the United States isn't the only place that can see dangerous snowfalls, and places such as Russia and some areas of China often deal with similar, if not worse, weather much of the time.
Russia doesn't often suffer blasting snowstorms, per se; it just sees a continuous stream of snow most of the time, the BBC reported. Though snow is considered par for the course in much of Russia, freak snowstorms do occur from time to time, and traffic is known to grind to a temporary standstill.
When massive snowstorms hit central Russia last week, about 15,500 snow clearing vehicles were dispatched to the streets of Moscow, the BBC reported. When the snow is cleared from the streets, it is transported to another part of the city for disposal instead of being pushed into a parking lot or piled at corners.
When cold spells hit some parts of China, almost 8 inches of snow can fall at a time. Local authorities are told to inform local residents as much possible the dangers of going out in the snow. Many Chinese turn to social media to get their snow news.
Not only do people in China exchange tips on how to prepare for the snow — wrap pipes so they don't burst, stock medicine — they also take to social media to praise street cleaners and, like many Americans, look for beautiful photos of the snow.
When massive snowstorms hit France in 2013, the French government ordered army troops to help clear roads and rescue people stuck in cars, the Associated Press reported. During the same storm, Germany's third busiest airport, Frankfurt, didn't just delay flights, it closed completely when 5 inches of snow hit the ground.
© Copyright IBTimes 2023. All rights reserved.