Blood Pressure Recall: Medication Recalled By FDA For Cancer Risk
Last week, there was another recall of a blood pressure medication that has a risk of causing cancer. Sandoz Inc., a generic pharmaceutical company that's a division of the Novartis Group, voluntarily recalled one lot of its Losartan Potassium Hydrochlorothiazide tablets – USP 100 mg/25 mg.
Sandoz recalled the affected blood pressure tablets due to trace amounts of N-nitrosodiethylamine found in the product and manufactured by Zhejiang Huahai Pharmaceutical Co. Ltd. The tablets are produced by Lek Pharmaceuticals dd in Ljubljana, Slovenia.
The tablets can be identified as Losartan Potassium Hydrochlorothiazide, 100 mg/25 mg tablets. They come in 1000-count plastic bottles labeled NDC 0781-5207-10 with a lot number of JB8912. The expiration date on the bottle reads 06/2020. The blood pressure medication was distributed nationwide after Oct. 8, 2018.
According to Sandoz, the N-nitrosodiethylamine impurity is a naturally occurring substance that is found in some foods, drinking water, air pollution, and industrial processes. The International Agency for Research on Cancer has identified it as a probable human carcinogen.
The Losartan Potassium Hydrochlorothiazide blood pressure medication is used in the treatment of hypertension. It can be used alone or with other antihypertensive medications. Sandoz has not received any reports that the affected blood pressure medication caused an adverse reaction to anyone.
Sandoz has notified distributors and patients in a letter of the recall. Distributors and retailers should immediately stop selling the affected blood pressure medication. They should quarantine any remain qualities and return them to the identified reverse distributor.
Sandoz is urging patients that take the affected medication to speak to their pharmacist or physician about alternative treatment, but they should continue to take the medication as the risk is higher if treatment is stopped abruptly without an alternate medication used.
Consumers of the affected product can contact Sandoz at 1-800-525-8747, Monday through Friday from 8:30 a.m. to 5:00 p.m. or via email at usdrugsafety.operations@novartis.com.
Patients can report these adverse reactions or any problems with the quality of the medication to the FDA's MedWatch Adverse Event Reporting program. The online reporting form can be completed online at www.fda.gov/medwatch/report.htm. Printable forms can be downloaded from www.fda.gov/MedWatch/getforms.htm or received by calling 1-800-332-1088. Forms can be faxed to 1-800-FDA-0178 or mailed to the address included on the pre-addressed form.
Patients that have any issues related to the affected blood pressure medication should contact their physician or healthcare provider. Sandoz has made the recall with the knowledge of the U.S. Food and Drug Administration.
In October, the FDA issued a recall for blood pressure medication irbesartan after finding contamination that could cause cancer. Blood pressure drug valsartan was recalled in August.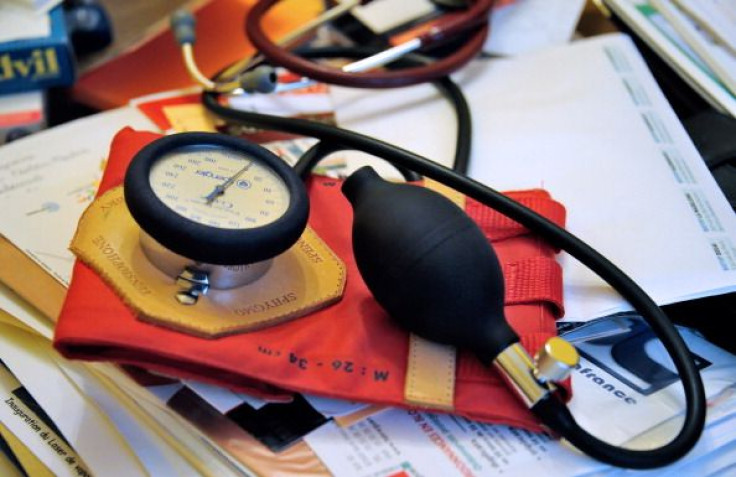 © Copyright IBTimes 2023. All rights reserved.