Body Of Missing 6-Year-Old Girl Found Stuffed Inside A Bag On Ocean Seabed
KEY POINTS
Tomas Gimeno reportedly kidnapped his children: El Pais
The victim's one-year-old sister Anna hasn't been found yet
Tomas' conversation with his parents "sounded like a farewell"
A body found stuffed inside a bag 3,000 feet down on the Atlantic Ocean seabed is believed to be that of a missing 6-year-old girl, who disappeared along with her father and younger sister, a little more than a month ago.
On April 27, the girls' father, Tomas Gimeno, 37, had reportedly disappeared with the victim, Olivia Gimeno, and her one-year-old sister Anna, from Tenerife, said Spanish authorities.
The startling discovery was made Thursday by search personnel three nautical miles off the coast, between the port of Güímar and Santa Cruz de Tenerife, reported Spain's News.
The bag was discovered by an underwater robot deployed from the ship Angeles Alvarino of the Spanish Institute of Oceanography. The ship has been searching for the children and their father for the last few days.
Another bag of similar size was found from the ocean but it was empty. Authorities suspect it held Anna and may never be recovered if it was in the same bag. A report by Spanish news outlet El Pais said the children were allegedly kidnapped by their father Tomas.
Before making the recent discovery, authorities had decided to call off the search on June 14, the publication reported.
On April 27 evening, Tomas went over to the home of his former partner and children's mother Beatriz Zimmermann. They had an informal agreement on visitation rights. Tomas then picked up Olivia and Anna and forcefully took them to his house.
A few hours later, Zimmermann showed up at Tomas' house to collect the children, but nobody answered the door. When she rang Tomas, he told her he had taken the girls out for dinner and would drive them home later.
However, Tomas was spotted at the local marina around the same time. The children were not seen but their father was spotted loading suitcases and bags on his boat. He went sailing and returned soon, but was stopped by a Civil Guard patrol for violating COVID curfew.
A little after midnight, Tomas was spotted again sailing away one last time. His empty boat was found drifting the next day.
The child car seat, confirmed to be Anna's, was also found floating.
Further search also revealed an oxygen cylinder and a duvet cover that reportedly belonged to Tomas. Authorities suspect the father threw the girls into the sea tied to the anchor.
In her statement, the children's mother told police that she had five telephone conversations with Tomas on the night of his disappearance. During the second call, he told her she would never see the children again. He delivered the same message an hour later. After that, his phone appeared to be turned off or without reception.
According to Zimmermann, Tomas' parents said their son had visited them with the children on the day of their disappearance. His conversation with them "sounded like a farewell." Tomas' friends too recalled having similar conversations with him, she said in a statement.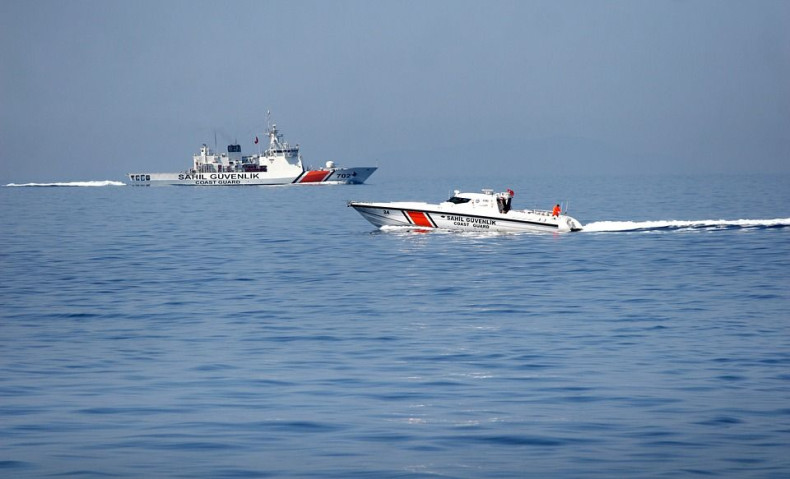 © Copyright IBTimes 2022. All rights reserved.