Body Of South Korean Mayor Found Outside Seoul, Ending 7-Hour Search
KEY POINTS
The body of Seoul Mayor Park Won-soon was found in the hills outside of Seoul after a nearly seven-hours search by the city's police and fire departments
Park was reported missing by his daughter after passing along a message she described as sounding like his "last words" and failing to contact him for several hours
Park was facing accusations of sexual assault by a former secretary who worked in Seoul City Hall during 2017
The body of Seoul Mayor Park Won-soon was found by police on Thursday, seven hours after he was reported missing by his daughter. Park's death comes a day after a police complaint was filed alleging he had sexually assaulted a former secretary.
Park's body was found in the hills outside Seoul following a search by the city's police and fire departments. A cause of death was not immediately released.
He was reported missing around 5 p.m. Thursday by his daughter after passing a message to her she described as sounding like his "last words." She told police she tried calling him several throughout the day, but his phone was off. Seoul official Kim Ji-hyeong said Park did not show up at work and had canceled all his meetings for the day, includong one with a national official.
The Seoul Metropolitan Police Agency said it was unable to ping a location for Park's phone during the seven-hour search. Officer Lee Byeong-seok said Park's last confirmed sighting was on security footage near the entrance to the hills around Seoul about 11 a.m.
Park, 64, a human rights activist and lawyer, has served as the mayor of Seoul since 2011. He was a major figure in the country's Democratic Party, openly supporting protests in 2016 and 2017 demanding the removal of conservative Park Geun-hye as South Korea's then-president.
During the first months of the coronavirus pandemic, Park was among the more aggressive leaders when it came to addressing the outbreak. He ordered thousands of locations closed and banned any rallies in Seoul's downtown area. Cases remained low for several months, but have since begun to slowly rise as social distancing guidelines have been eased.
Park's popularity carried him to reelection in 2014 and 2018, and there was talk he could make a run at the presidency in 2022.
However, Park found himself at the center of controversy when a former secretary, whose name has not been released, filed a police complaint on Wednesday, saying Park had touched her inappropriately. She quit her job in 2017.
Several other women who previously worked at Seoul City Hall allegedly also were harassed by Park.
Police have not commented on the validity of these accusations.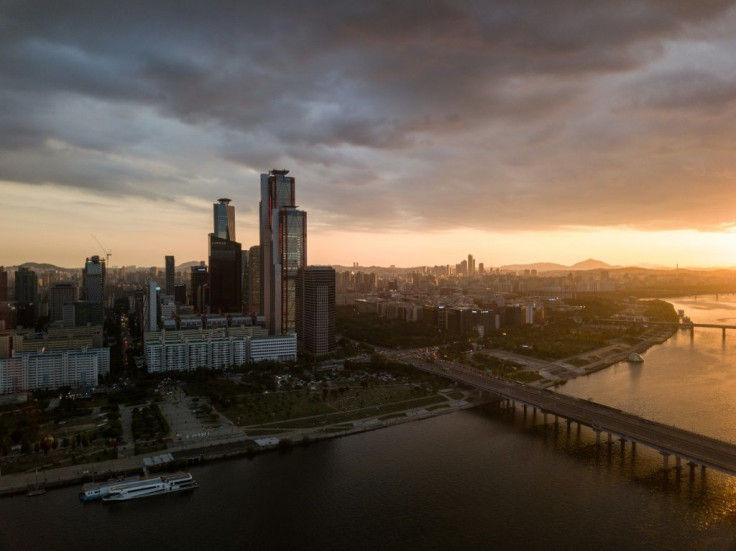 © Copyright IBTimes 2023. All rights reserved.