Boeing Reaches Tentative Deal With Washington State, Aerospace Union For 777X Production In Seattle Area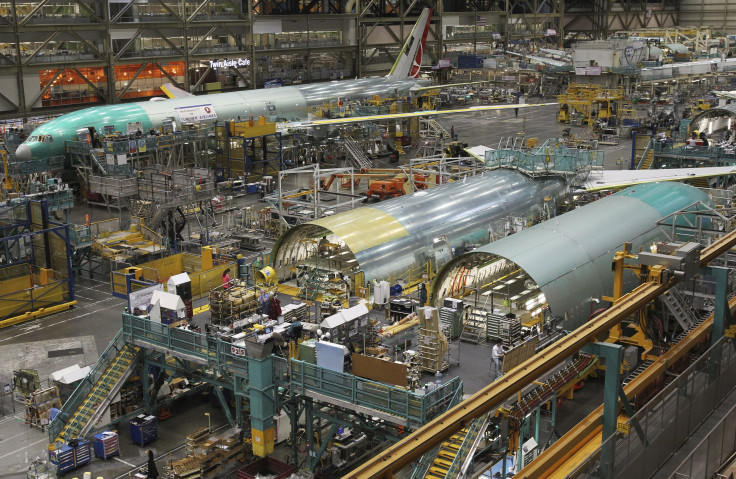 The Boeing Company (NYSE:BA) struck tentative deals with Washington state officials and the company's main workers' union to build key parts of its new jet, the 777X, in the Seattle region on conditions that it receives tax breaks and the union approves a long-term work contract.
The International Association of Machinists and Aerospace Workers will vote on Boeing's proposal under which members of the union would guarantee to build the wings and fuselage of the 777X in exchange for an eight-year long agreement promising labor stability that will expire in September 2024. The proposal includes $10,000 signing bonuses for all workers, as well as alterations to the existing pension plan, including the establishment of an alternative company-funded retirement plan.
The state legislature will meet for a special session beginning on Thursday to vote on tax breaks and other financial incentives for Boeing that the state's Democratic Gov. Jay Inslee's office values at about $18.7 billion.
The agreement is critical for securing job stability in the aerospace industry, which has long been a linchpin of the regional economy in the Seattle area, but is facing increased competition from the southern states where wages are lower, according to a Reuters report. Meanwhile, three sources who spoke to Reuters said that the agreement could undergo changes, but provides a roadmap for bringing 777X production to the state.
"If we can do this in the next seven days, we can be certain that Washington's aerospace future will be as bright as its past," Inslee said in a statement. "Everyone in Washington has a stake in what we're doing here."
The legislative package includes an extension of all commercial airplane tax incentives until 2040, and expanding the existing sales and use-tax exemptions on the construction of buildings to manufacture airplanes and parts.
If the deal succeeds, it could mean as many as 10,000 direct jobs and just as many indirect jobs for the region, according to an estimate from the aerospace workers' union.
"Only a project as significant as the 777X and the jobs it will bring to this region warrants consideration of the terms contained in Boeing's proposal," union official Tom Wroblewski said in a statement. "While not all will agree with the proposal's merits, but we believe this is a debate and a decision that ultimately belongs to the members themselves."
The aerospace industry in Washington generated $76 billion in economic activity in 2012, of which $20 billion was generated by 777 production that also supports 56,000 jobs, according to a statement from Inslee's office.
© Copyright IBTimes 2023. All rights reserved.
FOLLOW MORE IBT NEWS ON THE BELOW CHANNELS