Boko Haram Attacks Killed Over 1,000 Civilians In 2015, Human Rights Watch Says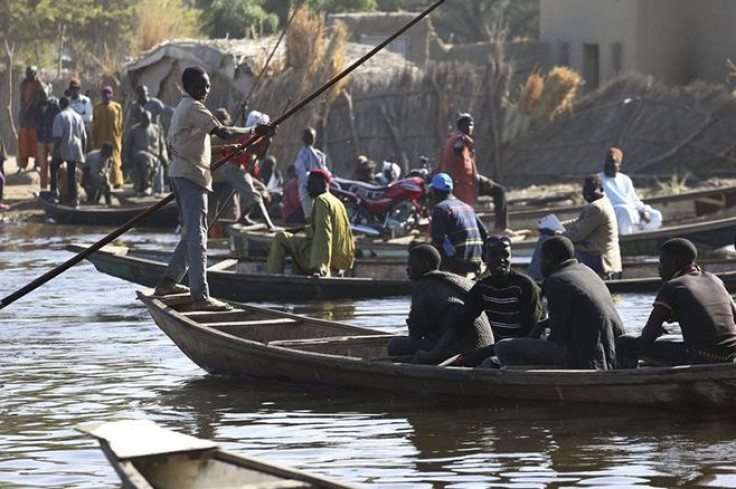 Boko Haram has killed more than 1,000 civilians so far this year, Human Rights Watch said in a report Thursday. The Islamist militant group has extended its brutal attacks from northeast Nigeria into neighboring Cameroon, Chad and Niger since February.
"Each week that passes we learn of more brutal Boko Haram abuses against civilians," said Mausi Segun, Nigeria researcher for the rights group, which is based in New York. The tally was compiled from eyewitness accounts and media reports.
"The Nigerian government needs to make protecting civilians a priority in military operations against Boko Haram," Segun said.
Last year, at least 3,750 civilians died as a result of Boko Haram attacks. Its fighters have carried out mass killings and abductions since the terror group began its violent uprising in northeast Nigeria in 2009. Since then, tens of thousands of people have died and one million have been displaced from their homes, many fleeing with only the clothes on their backs.
"As bombs thrown up by Boko Haram started exploding around us on the hills, I saw body parts scatter in different directions," a witness of attacks in Borno state told Human Rights Watch in late January. "I escaped at night."
The Boko Haram insurgency is a key issue in the upcoming Nigerian presidential election. The incumbent, President Goodluck Jonathan, who is seeking a second term Saturday, had postponed the elections by six weeks, alleging the Nigerian military could not ensure voters' safety while fighting the insurgents. Since then, the Nigerian government has touted some success against Boko Haram, but Human Rights Watch said security forces have failed to protect the civilian population during military operations against the terror group.
"The increased military effort has not made the situation for civilians in northeastern Nigeria any less desperate," Segun said. "Without a stronger effort to protect civilians and accountability for abuses, the situation can only get worse."
In January, the African Union authorized the deployment of 7,500 troops from Chad, Cameroon, Niger and Nigeria to fight Boko Haram, after the militants increased cross-border attacks into the neighboring countries. The 54-member continental bloc is seeking a U.N. Security Council resolution to endorse the multinational task force.
Boko Haram, which the United States listed as a terrorist organization in 2010, now controls most of Nigeria's Borno state and a vast swath of the country's northeast. The group pledged allegiance to the Islamic State group this month.
© Copyright IBTimes 2023. All rights reserved.
FOLLOW MORE IBT NEWS ON THE BELOW CHANNELS