Boko Haram Attacks Nigerian Soldiers: In Nigeria, 83 Troops Missing After Borno State Attack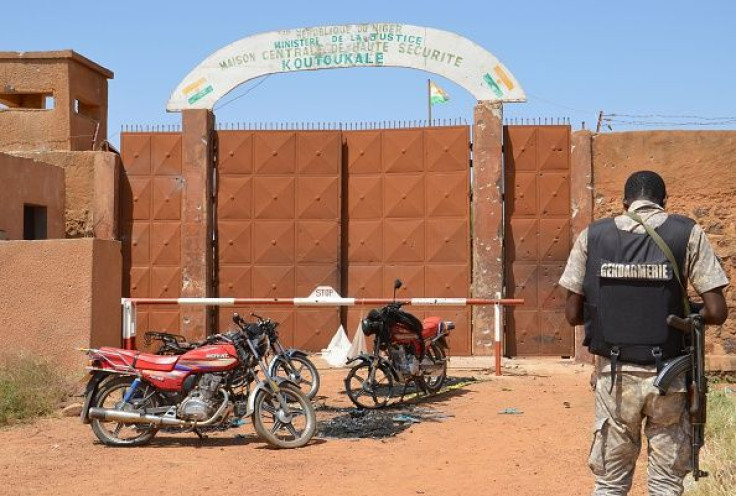 Four days following an ambush by Boko Haram, at least 83 Nigerian soldiers are still missing, including a commanding officer. As of Friday, the men were still considered missing in action by top military level sources in the Nigerian Army, Premium Times reported. The missing commanding officer was identified as K. Yusuf, a lieutenant colonel of the 223 Tank Battalion in Gashigar.
The men were stationed at an outpost in Gashigar, Borno State, when Boko Haram opened fire forcing them to abandon their positions. Faced with an excessive amount of firepower Monday, several men ran into the River Yobe and drowned as they attempted to escape. At least 22 soldiers who sustained some wounds were taken to a hospital and were reportedly recuperating after fleeing from the attack. Several others were also fatally wounded in the attack.
Military sources stated that due to the lack of armored tanks, the men could not withstand the attack, News24 reported. The troops only had two light armored tanks and were forced to withdraw. "On the day they were dislodged, troop's morale was at the lowest ebb and troops were not ready to face the terrorists," security sources told Premium Times.
The source explained that the men were not being properly paid. "The cause of the low morale was due to their being fed once a day and the insensitivity of the authorities to pay them their allowances," the source said. "Only part payment of their allowance for August has been paid to date," the source added.
Last week, Boko Haram garnered media attention after releasing 21 of the 200 Nigerian schools girls they kidnapped in April 2014 from the Nigerian town Chibok. The act gained international attention, starting the social media campaign #BringOurGirlsBack.
© Copyright IBTimes 2023. All rights reserved.