Boko Haram Bombs Explode Accidentally At Nigeria Police Headquarters [PHOTOS]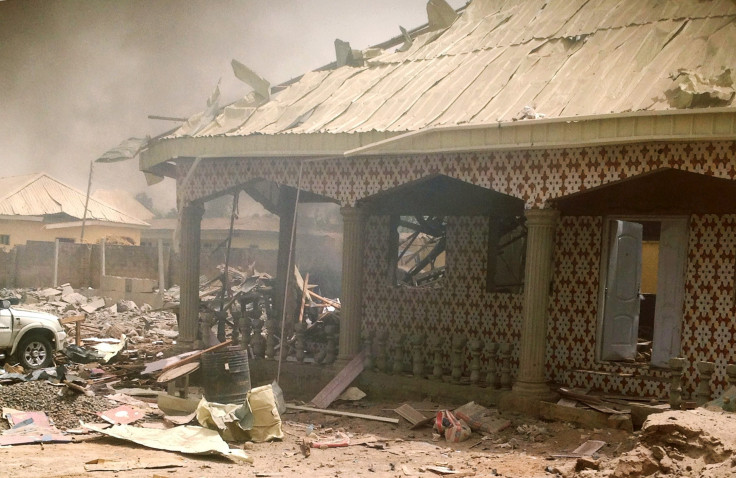 A major explosion erupted at police headquarters in the northeastern Nigerian city of Yola in Adamawa state Thursday, killing four people and shattering windows blocks away. The bombs responsible for the blast belonged to Islamic militant group Boko Haram, but police said they detonated accidentally and were not planted, the Associated Press reported.
"The bombs [that exploded] are among those retrieved from Boko Haram," Othman Abubakar, Adamawa State Police Command spokesman and deputy superintendent of police, told the news agency.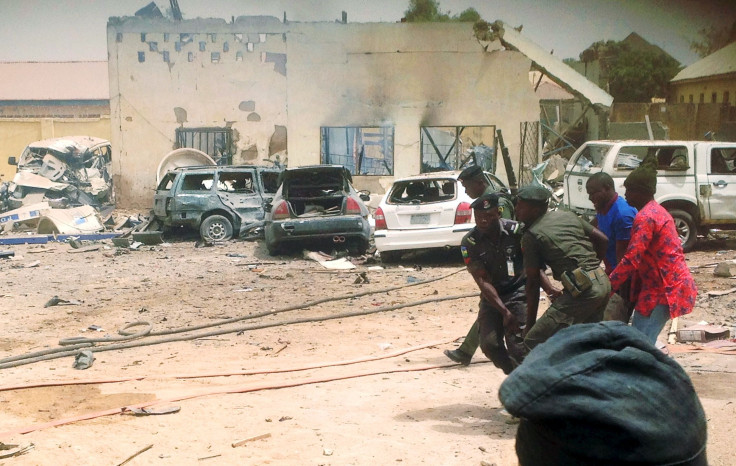 The massive blast wounded a number of officers and school children sliced by broken glass. At least 20 children and people were transported to a nearby hospital for treatment. The explosion, which reportedly occurred at 11:44 a.m., local time, fueled fears Boko Haram militants had attacked the city once again.
"[The] blast is so powerful that all the glass windows and doors in our entire neighborhood have been destroyed," Ibrahim Bello, a witness and resident in the area, told Nigerian newspaper Premium Times. Bello said children were attending class at the Central Primary School directly across from the police station at the time of the explosion.
Boko Haram has been blamed for a number of deadly blasts in Yola. Suicide bombings at the main mosque in October and at a crowded truckers' station in November killed 64 people and injured 180 others, the AP said.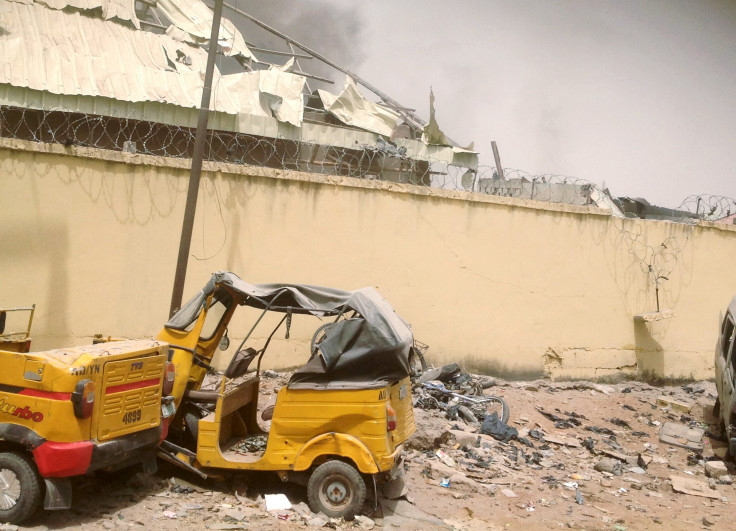 Boko Haram frequently uses young women and girls wearing Islamic veils as suicide bombers, forcing them to conceal explosives under their loose-fitting clothing and detonate near soft targets, such as crowded markets and quiet villages. The terrorist group, based in Nigeria, was named the world's deadliest terrorist group by the 2015 Global Terrorism Index, published by the Institute for Economics and Peace, a global think tank headquartered in Sydney. Boko Haram, which pledged allegiance to the Islamic State group last year, was reportedly responsible for 6,644 fatalities in 2014 alone.
Since launching its Islamic insurgency in northeast Nigeria in 2009, Boko Haram has killed about 20,000 people and displaced more than 2 million. In the past year, the Sunni extremist group has expanded its rampages into neighboring Cameroon, Chad and Niger. Like the Islamic State group, Boko Haram seeks to establish a caliphate governed by Islamic law.
© Copyright IBTimes 2023. All rights reserved.