Boko Haram Defeated In Baga: Nigerian Army Claims It Has Retaken Town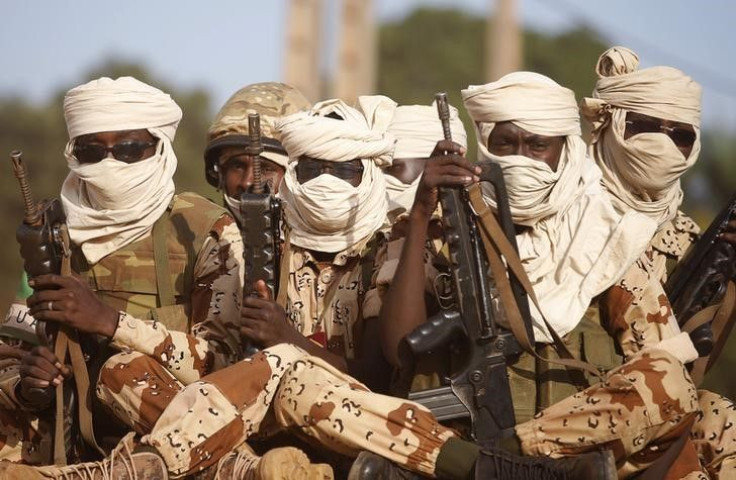 UPDATE 1:42 p.m. EST: Related fighting between the Nigerien military and Boko Haram militants on the Niger side of Lake Chad over an island there ended with 23 dead, according to Reuters. Seven Nigerien soldiers, one civilian and 15 Boko Haram militants were killed, said a report by the Niger army.
The Nigerian army indicated it recaptured the northeastern town of Baga in Borno state from Boko Haram extremists Saturday, according to BBC News. The Islamist militant group captured Baga in early January and reportedly killed as many as 2,000 people there, the largest such massacre it has committed. Boko Haram is based in Borno state and has consistently targeted Baga during the past three years.
"Troops have this afternoon captured Baga after fierce battle with terrorists," read a tweet from the official account of the Nigerian Armed Forces, according to Bloomberg Business. "Mopping up ongoing." The information had not been independently verified as of Saturday at 11:30 a.m. EST. The Nigerian Armed Forces Twitter account added that details are forthcoming. Nigerians have critizied the Nigerian army and President Goodluck Jonathan for failing to protect vulnerable Nigerians in Borno against the Islamist militant group.
Not far from Baga, Boko Haram militants attacked an island settlement on Niger's side of Lake Chad that was within 30 miles of the Chad-Nigeria border, according to Reuters. Niger controls the northern part of Lake Chad, while Baga lies on the western side of the lake. Niger's army reportedly repelled the attack, and security sources said several militants were killed.
© Copyright IBTimes 2023. All rights reserved.