ISIS Boko Haram Racism: Islamic State Won't Join With Nigeria Islamic Group Because They Are Racists, Says US Intel Official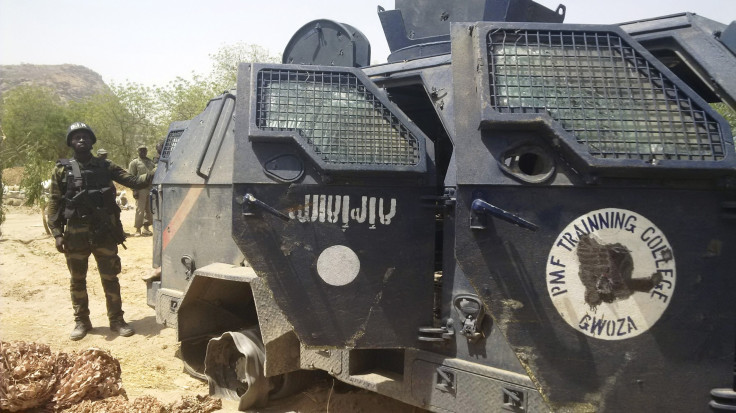 The odds of an alliance between Boko Haram in Nigeria and the Islamic State are slim despite their similar ideology, according to a U.S. intelligence official who cited racial bias as a major factor. "The Arab world is incredibly racist," an unidentified U.S. intelligence official told NBC. "They don't see black Africans as equivalent to them." The official added that although Boko Haram has released videos that indicate "affiliation" with ISIS-like groups, no evidence suggests that any members of the different groups have gone to fight for the other.
Boko Haram has praised ISIS, which has expanded from its base in Syria and Iraq to footholds in North Africa, and shown ISIS' flag in some of its videos, but ISIS has not returned the favor. "There are still questions of the ISIS view of Boko Haram and Nigeria," the official told NBC. The official added that the two groups were not operating in sync with each other, and "The caliphates are separate." That very question was raised last year after Boko Haram declared its caliphate in August 2014.
Other reports, however, suggest that for ISIS, race may be less of a deterrent than the intelligence official suggested. ISIS has tried to use events like Michael Brown's death in Ferguson, Missouri, to make the argument that because America is racist and oppressive, blacks in the U.S. ought to embrace Islam. ISIS might be hoping that the unrest in Ferguson could help recruit black Americans to its cause, the Washington Post reported. And Site Intelligence Group, an organization that monitors terrorists' online activity, found that ISIS accounts addressed their content primarily to blacks in America. ISIS recruits about 2,700 members of its fighting force (about 26,000 to 31,000 fighters) from Western countries, NBC reported.
There are certain apparent similarities between the two groups, however. Both have declared caliphates in their respective regions -- ISIS in Syria and Iraq and Boko Haram in northern Nigeria -- and both produce slick propaganda videos that are posted online. But evidence suggests that Boko Haram is following ISIS's lead rather than the other way around. Michael Sheehan, chairman of the Countering Terrorism Center at the U.S. Military Academy, West Point, told NBC that ISIS could be a model for Boko Haram.
From a Twitter feed that launched in January (suspended after two weeks, then shortly replaced) to the methodology itself of publishing propaganda through videos and photos that boast of its success, the BBC has suggested that Boko Haram's media operations have been influenced by ISIS. It noted that videos Boko Haram published via its new Twitter account were more professionally produced, similar to those from ISIS, complete with subtitles and better graphics.
"A number of groups in Khurāsān [Afghanistan-Pakistan], al-Qawqāz [the Caucasus], Indonesia, Nigeria, the Philippines, and elsewhere had pledged their allegiance to the Khalīfah [caliphate]," stated the fifth issue of Dabiq, the Islamic State's glossy English-language magazine, without naming Boko Haram specifically. Although it said it accepted the "bay'at" (allegiance) from these groups, it did not reciprocate. The language, vague and wandering, left open the option of informal ties but made no commitment to an official affiliation with Boko Haram.
© Copyright IBTimes 2023. All rights reserved.