Boko Haram Hostages Freed By Cameroon Army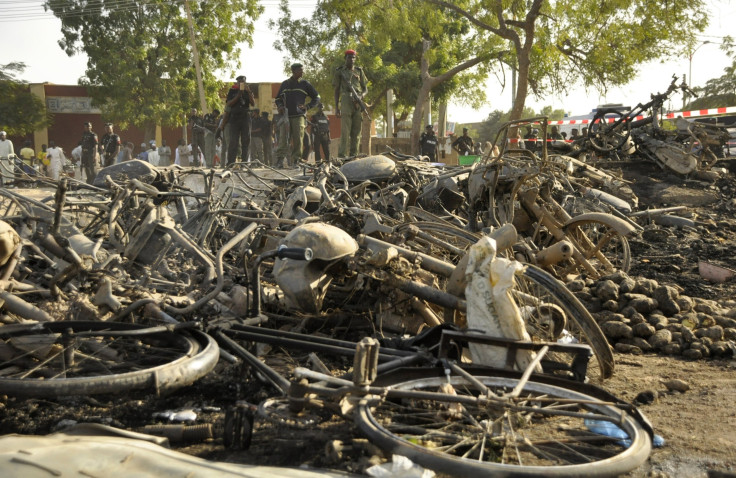 At least 24 people kidnapped by Boko Haram fighters in Cameroon over the weekend were freed Monday, the Defense Ministry said. The Cameroonian military was able to free two dozen of the hostages taken in one of the largest abductions in the country, though militants continue to hold 30 to 60 people, reported Voice of America.
"[The hostages] were freed as defense forces pursued the attackers who were heading back to Nigeria," Defense Ministry spokesman Col. Didier Badjeck told VOA. The cross-border raid took place around the village of Mabass in northern Cameroon, from which Boko Haram fighters kidnapped at least 60 people, including children. Officials said villagers who tried to stop the kidnappings were killed by militants, who burned almost 80 homes to the ground during the raid.
The kidnapping comes as militaries in the region are stepping up their response to the Nigerian militant group, which has increasingly extended its aggression across its home country's borders. Following the weekend attack, Chad's army said it was moving 400 military vehicles, attack helicopters and an as-yet-unspecified number of soldiers into action against Boko Haram, reported Agence France-Presse. "Our mission is to hunt down Boko Haram, and we have all the means to do that," said Chadian army Col. Djerou Ibrahim, leader of the offensive against Boko Haram.
Cameroonian officials, however, tempered expectations about the campaign, warning that much planning was still needed before an offensive could be launched. "Military planners must evaluate the forces being coordinated and coalesced," Cameroonian Communications Minister Issa Tchiroma Bakary told AFP. "That takes time. Don't expect to start seeing the results of that tomorrow."
The regional response follows the raid on the northeastern Nigerian town of Baga, in what may be Boko Haram's worst atrocity yet. The militants burned nearly 3,700 buildings to the ground and killed hundreds of civilians -- by some estimates almost 2,000.
© Copyright IBTimes 2023. All rights reserved.
FOLLOW MORE IBT NEWS ON THE BELOW CHANNELS