Boko Haram Militants, Troops Dead In Clashes On Nigeria-Cameroon Border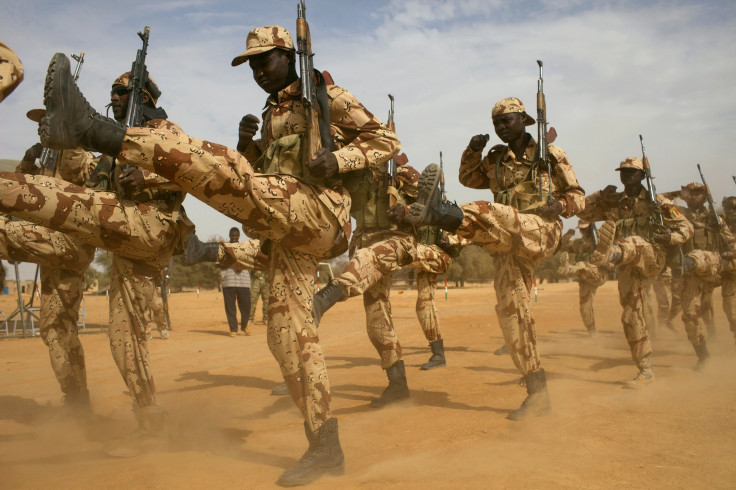 Nigerian and Chadian forces bombed Boko Haram strongholds in northeastern Nigeria as part of a major offensive against the militants group, authorities said Wednesday. Chadian forces also clashed with the militants during a raid that killed 200 Islamist insurgents and also claimed the lives of nine soldiers, Chad's military said, according to Agence France-Presse (AFP).
Boko Haram burnt a mosque in Fotokol and killed several civilians in northeastern Nigerian towns of Gambaru and Ngala, which are near the border with Cameroon, security sources and witnesses said, according to AFP. The militant group has seized more than 130 villages across three of Nigeria's northeastern states and has killed thousands of people over the last few months.
"We regret nine dead and 21 wounded. On the enemy side: more than 200 deaths...," a statement from Chad's army reportedly said, adding that its troops were attacked by Boko Haram. "Our valiant forces responded vigorously, a chase was immediately instituted all the way to their base at Gamboru and Ngala (in Nigeria), where they were completely wiped out."
The operations' success comes as African Union officials are in talks with authorities in Cameroon to finalize a mandate for a 7,500-strong multinational force to fight against one of the world's most violent Islamist extremist groups, The Associated Press reported.
United Nations Secretary-General Ban Ki-moon expressed his support expressed his support for the decision last month.
"I welcome the decision of the AU and regional countries to establish an MJTF [Multinational Joint Task Force] against Boko Haram," Ban told reporters in Addis Ababa, Ethiopia, AFP reported. "They have committed unspeakable brutality. Those terrorists should be addressed with a regional and international cooperation. Not a single country, even the regional countries, can handle this alone," he said. "The United Nations is ready to fully cooperate with the African Union."
The offensive against the Islamic extremists began Monday in the Sambisa Forest, where Boko Haram first took nearly 300 kidnapped schoolgirls last April.
© Copyright IBTimes 2023. All rights reserved.
FOLLOW MORE IBT NEWS ON THE BELOW CHANNELS