Boko Haram Militants Launch Fresh Attack Against Key Nigerian City Of Maiduguri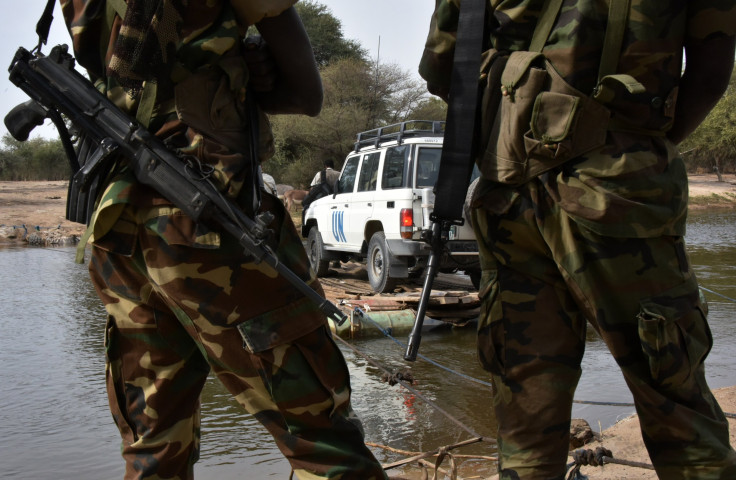 Militants from the Islamist group Boko Haram have launched an attack on four fronts against the key Nigerian city of Maiduguri, according to reports. The assault is the second the group has launched against the strategically significant city in the last week.
A senior Nigerian military officer told the Associated Press that the militants were "everywhere," attacking from all four roads and were within 10 miles of the city of two million people.
Four residents told the AFP news agency that fierce fighting was ongoing at the southern edge of the city between the insurgents and troops backed by vigilantes.
"The whole city is in fear," said resident Adam Krenuwa. "People are afraid of what will happen if Boko Haram defeats the security forces."
Nigeria's Premium Times reported that artillery and small arms fire could be heard around the city, and that military aircraft have been seen overhead.
Maiduguri is the capital of Nigeria's Borno state, where the Boko Haram movement began its insurgency, aimed at establishing an Islamic caliphate in the north of the country in 2009. The city is home to thousands of people who have fled Boko Haram attacks elsewhere.
The African Union voted Saturday to send 7,500 troops to fight Boko Haram, a decision that was welcomed by United Nations Secretary General Ban ki-Moon. In addition to its attacks in Nigeria, the group has also been active in Cameroon, Chad and Niger.
Boko Haram's recent attacks on Maiduguri and the neighboring town of Konduga were repelled by the Nigerian military. Despite the attack being repelled, there was significant loss of life, according to a BBC report.
The country's armed forces have been severely criticized in the past, for what critics see as a reluctance to confront the militants.
In Dec. 2014, Nigeria sentenced 54 soldiers to death for mutiny, after they allegedly refused to fight Boko Haram militants.
© Copyright IBTimes 2023. All rights reserved.
FOLLOW MORE IBT NEWS ON THE BELOW CHANNELS