Boko Haram: Three Women Dead After Suicide Bombing In Nigeria As President Buhari Meets With Foreign Officials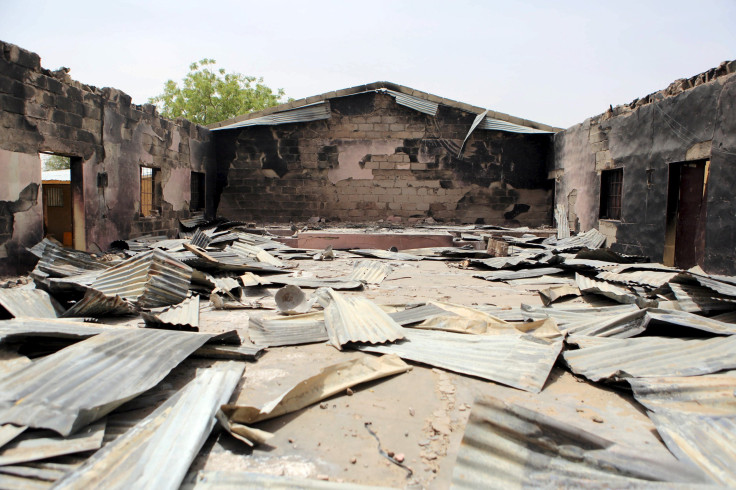 Three women killed themselves while trying to attack Maiduguri, Nigeria, just days after newly elected President Muhammadu Buhari moved the country's military headquarters to the besieged northeastern city. Many suspect the attack was carried out by the Islamist extremist group Boko Haram.
Police commissioner John Opadokun told the Associated Press that the women died about nine miles from the city and had plans to attack it. No one else has been reported dead following the incident. Officials told the AP that when these kinds of devices are strapped to young girls and women, they are typically detonated remotely. Suicide bombing is a common tactic for Boko Haram, which seeks to carve out an Islamic caliphate in Nigeria and surrounding countries.
The extremist group gained international notoriety when it kidnapped nearly 300 girls from Chibok, Nigeria, last year. But Boko Haram has kidnapped hundreds of other people and killed thousands during its six-year insurgency in the rural areas of northeast Nigeria. More than 1.5 million Nigerians have been displaced by the ongoing violence, and aid groups are scrambling to meet a growing demand for supplies.
The term "Boko Haram" translates very roughly to "western education is forbidden." But recently, the group has attempted to rebrand itself as the Islamic State group's West African Province, or ISWAP, after it solidified ties to the Islamic State group (ISIS).
This week, Buhari, 72, met with officials from neighboring countries Chad, Niger, Cameroon and Benin who have been a major part of the military offensive against Boko Haram in the dangerous border areas. According to a Reuters report, Buhari pledged $100 million to set up a multinational military force. The force will be led by a Nigerian but based in Ndjamena, Chad. His promises to fight the insurgency and solve the military's massive corruption problem were a major part of the campaign that helped him defeat predecessor Goodluck Jonathan in Nigeria's most recent election.
© Copyright IBTimes 2023. All rights reserved.