Boko Haram Update: Nigerian Soldiers Rape Girls, Women Displaced By Militant Group, Human Rights Watch Alleges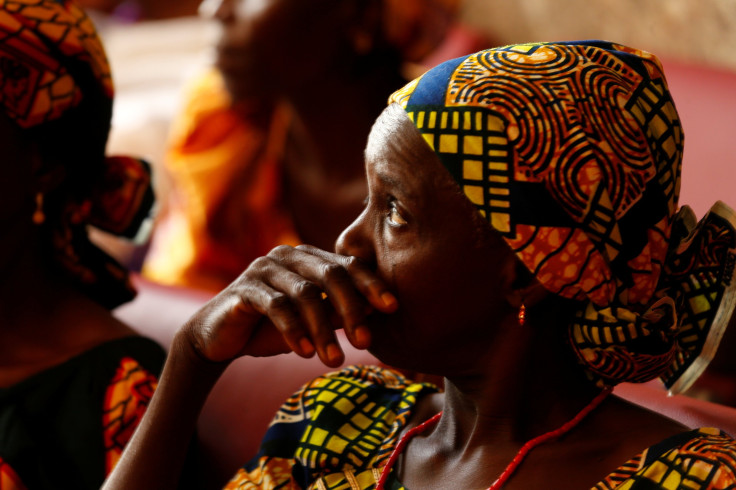 Nigerian President Muhammadu Buhari launched an investigation Monday into allegations of sexual abuse involving refugees fleeing the militant group Boko Haram, BBC News reported. At least 43 woman were raped or sexually assaulted by security officials, Human Rights Watch alleged in a report Monday.
"The government is not doing enough to protect displaced women and girls and ensure that they have access to basic rights and services or to sanction the abusers, who include camp leaders, vigilante groups, policemen and soldiers," the report states.
The women and girls had been staying in camps in Maiduguri in Borno State, Boko Haram's stronghold in Nigeria. Some of the women and girls, who were widows or orphans, became pregnant because of the attacks.
"It is disgraceful and outrageous that people who should protect these women and girls are attacking and abusing them," said Mausi Segun, a senior researcher for Human Rights Watch who has conducted field investigations in northern Nigeria into violence against women.
The women were especially vulnerable to attacks because they didn't have basic necessities including food, clothing, medicine and other goods. An unnamed 17-year-old girl told Human Rights Watch a policeman raped her after she was displaced by Boko Haram.
"One day he demanded to have sex with me," she said. "I refused but he forced me. It happened just that one time, but soon I realized I was pregnant. When I informed him about my condition, he threatened to shoot and kill me if I told anyone else. So I was too afraid to report him."
Boko Haram has killed 20,000 and displaced more than two millions since 2002. The group pledged its allegiance to the Islamic State group in March 2015.
After Boko Haram militants took 276 schoolgirls and women from a boarding school in Chibok in 2014, global leaders including First Lady Michelle Obama urged Nigeria to suppress the group and protect the nation's women and children from further attacks. Earlier this month, Boko Haram turned over 21 of the girls to officials amid negotiations brokered by International Committee of the Red Cross and the Swiss government. Roughly 200 girls and women are still being held by the group or are unaccounted for.
The release was "a result of the round-the-clock efforts by the administration to put a closure to the sad issue of the (kidnappings)," Nigerian information minister Alhaji Lai Mohammed told reporters at the time. "We see this as a credible first step in the eventual release of all the Chibok girls in captivity."
Boko Haram, which translates loosely to Western education is forbidden, seeks to impose a strict Islamic law across Africa's biggest economy, where Christians rule in the south and Muslims maintain control of the north.
© Copyright IBTimes 2023. All rights reserved.