Boko Haram's Islamic State Allegiance A Possible Turning Point As Niger And Chad Launch Airstrikes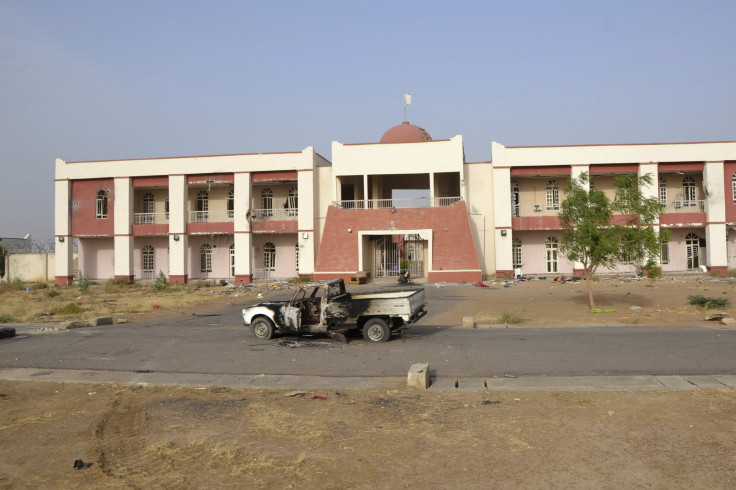 Military forces from Niger and Chad launched a major offensive in Nigeria Sunday against militant group Boko Haram. The operations came one day after Boko Haram declared its allegiance to the Islamic State group, a move that some regard as a possible regional game-changer.
"Operating as an IS [Islamic State] proxy could draw Western efforts against its operations, particularly from France," Ryan Cummings of the crisis and risk managementcompany Red24 told Agence France-Presse. He added that France currently has ongoing operations in parts of West and Central Africa.
Niger and Chad have launched ground operations and airstrikes in Borno, a state in northeastern Nigeria, where factions of Boko Haram control significant swaths of territory. Niger borders Nigeria from the north, and Chad sits to Nigeria's northeast. Troops have been amassing in southern Niger as Niger, Chad and Cameron have jointly renewed efforts against the group and claimed some victories in their fight in recent weeks.
Boko Haram pledged allegiance to the Islamic State group in an audio message posted online and on Twitter Saturday, ABC News reported. In August 2014, Boko Haram appeared to be imitating the Islamic State group when it declared a caliphate in parts of northeastern Nigeria.
The group's declaration of allegiance could be an attempt to improve morale or attract followers, Yan St-Pierre, an expert on counterterrorism at the Modern Security Consulting Group, told AFP. He also said that Boko Haram has reportedly received weapons from Libya, where the Islamic State group has also gained footholds.
Other analysts have suggested different motives are behind Boko Haram's latest pledge. "It's probably more for propaganda purposes than anything else," an unnamed U.S. intelligence official told Voice of America.
Four explosions in Maiduguri, the capital of Borno, killed more than 50 people and wounded about 140 people Saturday, just hours before Boko Haram decared its allegiance to the Islamic State.
© Copyright IBTimes 2023. All rights reserved.
FOLLOW MORE IBT NEWS ON THE BELOW CHANNELS