Boko Haram Gwoza Battle: Militants Prepare For Major Showdown With Multinational Force In Nigerian Town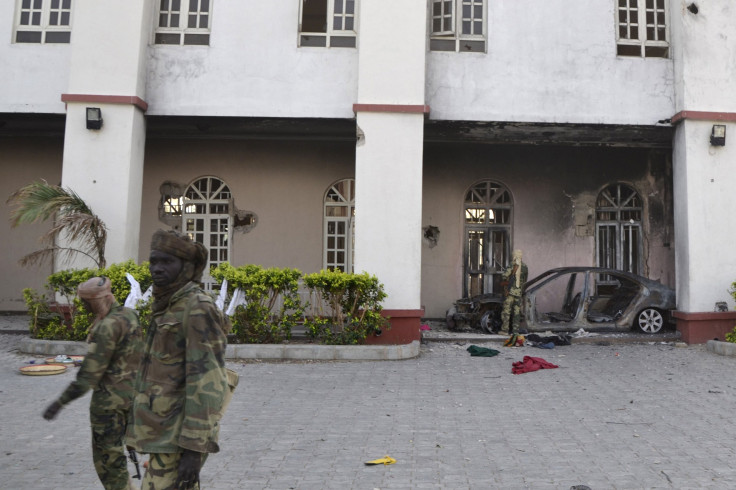 Boko Haram is preparing for a showdown with multinational forces as fighters gather at the militant group's Nigeria headquarters in the northeastern town of Gwoza, sources told the Associated Press Friday. Militant fighters have reportedly told residents of the town to flee in order to avoid being killed in the crossfire of an anticipated battle.
"She told me that Boko Haram terrorists asked them to leave suddenly, that they were preparing grounds for a major battle," a woman whose mother had been trapped in Gwoza since it was seized in July and recently escaped told AP. "She said while being helped by other women to leave through Madagali, they saw many Boko Haram terrorists in trucks and some on bikes moving toward Gwoza."
Other fleeing residents have said that Boko Haram is killing anyone left behind in Gwoza, including a group of elderly men rounded up by militants this week who were later executed in front of their wives. "The Boko Haram men brought out brand new guns from cartons, tested them and shot dead all the men who they forced to lie face down," a witness told Agence France-Presse on Thursday.
Security forces are moving into the Gwoza area, which Boko Haram has reportedly surrounded with land mines, but they are doing so slowly out of fear of harming civilians, an intelligence officer told the AP. The officer also confirmed that forces from Chad are in the area.
Chad's military has taken the lead in the multinational effort to fight Boko Haram, which has increasingly operated outside of its stronghold in northeast Nigeria, crossing borders into neighboring countries like Cameroon and Niger as well. Chadian President Idriss Deby said Wednesday that he knew the whereabouts of Boko Haram leader Abubakar Shekau, and called on the leader to surrender or risk being killed, according to Reuters. Chadian troops are currently pressing southwest into Nigeria after capturing the border town of Gambaru from Boko Haram fighters last month.
© Copyright IBTimes 2023. All rights reserved.
FOLLOW MORE IBT NEWS ON THE BELOW CHANNELS