Bolivia apologizes, asks Iranian minister to leave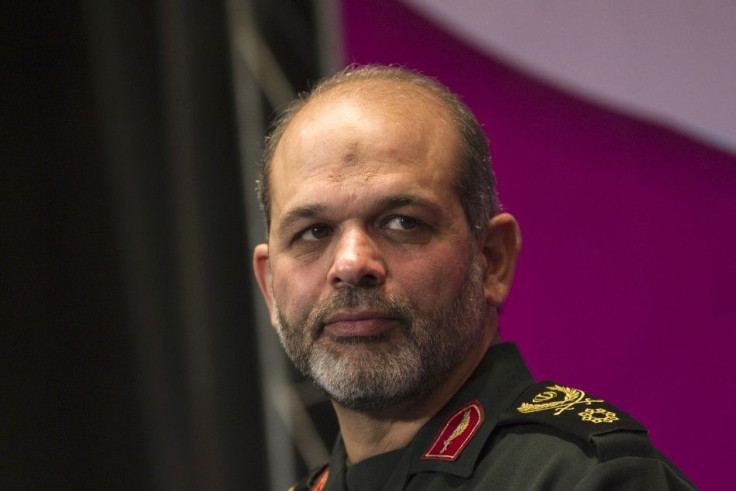 Bolivian Foreign Ministry sent an apology letter to Argentina for inviting Iranian Defense Minister Ahmad Vahidi, who is accused of planning the 1994 bombing of the Jewish center, which killed 85, a Reuters report stated.
Bolivian Foreign Minister David Choquehuanca said on Tuesday that they had taken steps to ensure that the Defense Minister, leaves Bolivia at the earliest.
Bolivia's Defense Ministry said to his counterpart in Argentina that Vahidi had come to help inaugurate a defense academy for members of the leftist ALBA alliance, following an invitation by the Bolivian Defense Ministry. He called the situation a grave incident.
As a result of this situation, "the government of Bolivia has taken the corresponding provisions to see to it that Ahmad Vahidi immediately leaves Bolivian territory, said the letter, which was released in Buenos Aires by the Argentine government.
Sources in Bolivian government, speaking on condition of anonymity, told Reuters that Vahidi left Bolivia late on Tuesday.
Vahidi is a senior Iranian officials accused by the Argentinean prosecutors for being the master mind behind the attack towards the Argentine Israeli Mutual Association (AMIA) building in Buenos Aires. However, Iran denies any links to the bombing.
Unfortunately the Bolivian Defense Ministry did not know about the background of the case, the letter said and also stated that the ministry did not coordinate the invitation with the rest of Bolivia's government.
The Jewish communities in both Bolivia and Argentina had objected the visit, calling it "a provocation."
Vahidi has diplomatic exemption, which complicates bringing him to trial. In 2007, the Interpol had notified the law enforcement bodies in other countries of an Argentinean arrest warrant against him, the report stated.
© Copyright IBTimes 2023. All rights reserved.