Bolt Wins Redemption with 200 Gold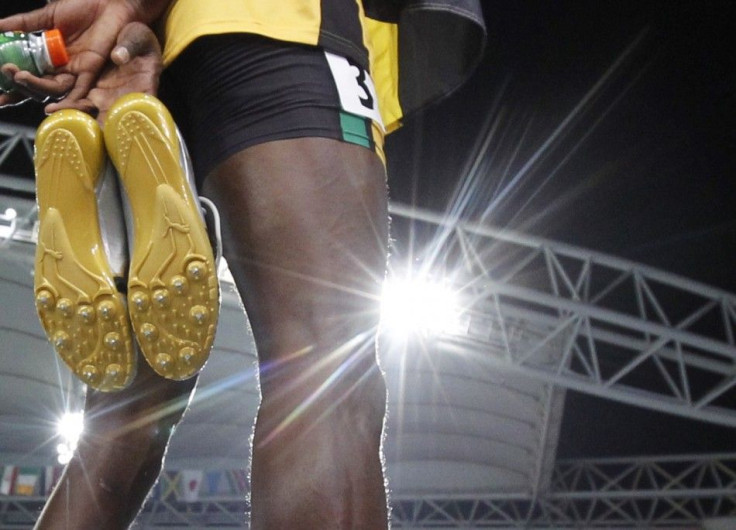 Jamaican Usain Bolt blazed to the 200 metres title at the world championships on Saturday in 19.40 seconds to confirm his reputation as the king of sprinters.
Bolt lost his 100 title to young understudy Yohan Blake last weekend after being disqualified for a false start in the final and was in no mood to give up the gold in his favorite event.
Bolt powered home ahead of American Walter Dix while Frenchman Christophe Lemaitre took the bronze.
Good run, I wanted to go out there and make up for the 100, said Bolt, who has had to drive himself back to full fitness after a back injury.
This season was harder than last season because I had to work my way back up, he added.
Bolt, the world record holder, burst from the blocks and ate up the ground on Dix on his outside in a matter of strides.
Moving up through the gears around the bend, Bolt emerged at the top of the home straight with the race in the bag but pushed himself hard to the line to make sure there would be no more mistakes.
The 25-year-old double Olympic champion has not been at his peak this season, struggling to regain top form following the back injury that ended his 2010 season prematurely.
However, the great showman was at his imperious best on the penultimate day of competition in Daegu and could still leave South Korea with two gold medals with the 4x100 relay to come on Sunday.
Dix, who also won silver in the 100 metres after taking bronzes over the 100 and 200 at the 2008 Beijing Olympics, said he was happy with the race but still had some things he could work on.
In Beijing I got two bronzes, I have now got two silvers, next year gold, he said in a reference to the London Olympics.
I knew I had to beat him off the curve, I knew that he was going to sweep me if I didn't. He swept me and I couldn't catch back up.
Former 100 world record holder Maurice Greene, who had picked Blake to beat Bolt in Daegu, said Dix had ran the curve well but the Jamaican's acceleration into the straight had made the difference.
Walter Dix really make him work the curve because Walter wanted to win, said Greene. But once they got off the curve Usain just accelerated away.
© Copyright Thomson Reuters 2023. All rights reserved.