Bomb Threat On Iran-China Passenger Flight; Pilot Refuses To Land In India
KEY POINTS
The Mahan Air flight had taken off from Tehran and was flying to Guangzhou
Indian Air Force jets scrambled while the flight was in Indian airspace
Reports said the pilot eventually resumed the flight's journey to China
A plane from Iran flying to China was given the option to land in India after there were alerts of a bomb scare on the passenger flight.
The Mahan Air flight (IRM081) had taken off from Tehran and was heading toward Guangzhou when officials in India received information of a bomb on the flight, NDTV reported.
Indian Air Force (IAF) jets scrambled to intercept the plane while it was in Indian airspace Monday. However, the pilot refused to land in India and continued flying the Airbus A340 aircraft to China.
Indian security agencies received information around 9:20 a.m. local time about a bomb possibly onboard the aircraft. The Mahan Air pilot reportedly asked authorities for permission to land in Delhi, the Indian capital. However, the flight had to be diverted due to technical reasons.
Air traffic controllers instructed the pilot to land in the Indian city of Jaipur. The Indian Air Force also scrambled its fighter jets to intercept the Iranian carrier's plane, according to The Indian Express.
While transiting through Indian airspace, the Mahan Air pilot was also given a second option of landing in the city of Chandigarh. However, this too was declined, and the pilot resumed the flight's journey to China.
Officials in India said they were eventually informed to "disregard" the bomb scare.
"On October 3, 2022, intimation was received of a bomb scare on an airline bearing Iranian registration, when it was transiting through Indian airspace," read an Indian Air Force statement. "IAF fighter aircraft were scrambled, which followed the aircraft at a safe distance. The aircraft was offered the option to land at Jaipur & then, at Chandigarh. However, the pilot declared his unwillingness to divert to either of the two airports."
"After a while, intimation was received from Tehran to disregard the bomb scare, following which, the aircraft continued on its journey towards its final destination. All actions were taken by IAF as per the laid down procedure, jointly with Ministry of Civil Aviation and Bureau of Civil Aviation Security. The aircraft was under close radar surveillance by the Air Force throughout the Indian airspace."
Indian news outlets reported that the flight was on its way to Guangzhou as of Monday noon.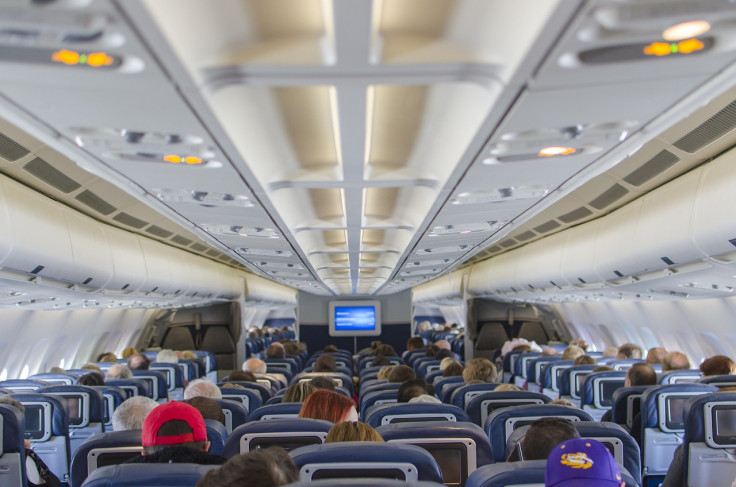 © Copyright IBTimes 2023. All rights reserved.