Spirit Airlines Blames Emergency Landing On 'Mechanical Issue' Amid Engine Fire Video
A Spirit Airlines flight traveling from Maryland to Florida was forced to make an emergency landing and return to the airport after the plane experienced a mechanical issue.
Flight 2077 departed from Baltimore/Washington International Thurgood Marshall Airport on Friday after 8:20 p.m. ET to Orlando International Airport. However, shortly after takeoff, the plane returned to the airport at 8:51 p.m. ET.
Following the incident, Spirit Airlines released a statement, citing a "mechinical issue" as the reason for the emergency landing.
​​"Spirit Airlines flight 2077 from Baltimore to Orlando returned back to Baltimore following a suspected mechanical issue after departure. The plane landed safely at BWI, and Guests deplaned under normal procedures," the statement read.
"Safety is our top priority, and the plane will be removed from service and inspected by our maintenance department."
The statement came as a video of what appeared to be a Spirit Airlines plane with an engine on fire was posted online.
A local outlet reported witnesses on the ground near the airport her loud sounds as the plane traveled back to the airport.
In a video posted on Twitter, a Spirit Airlines plane flies through the sky before a big flash can be seen coming from the plane. The flash is suspected to be a fire that ignited in one of the engines.
While Spirit has not confirmed an engine fire on the Airbus A321, the Federal Aviation Administration said the plane returned to the airport "after the crew declared an emergency."
Spirit Airlines has not publicly revealed if or when the passengers were rebooked for their flight to Orlando.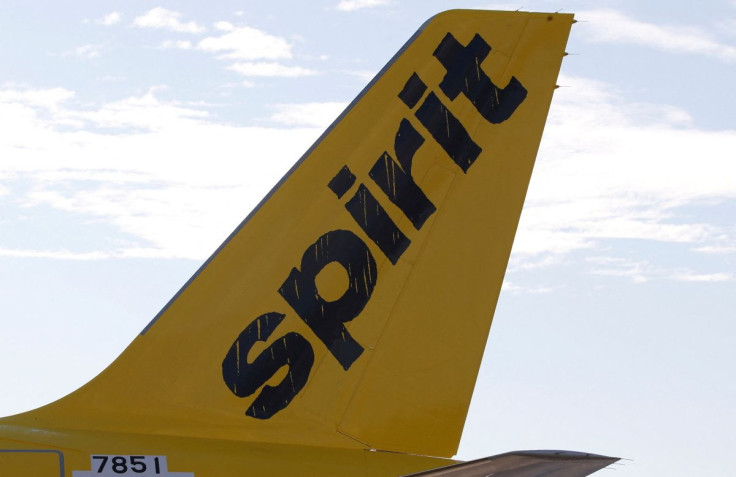 © Copyright IBTimes 2023. All rights reserved.