Bosnian Police Arrest 13 People Suspected Of Committing War Crimes During 1990s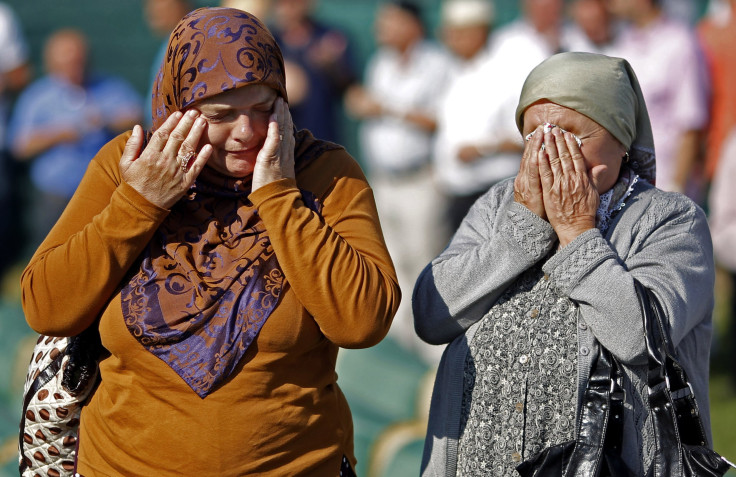 Bosnian police have arrested and detained 13 people suspected of participating in the murder and persecution of hundreds of Bosnian Croats and Muslim Bosniaks during the 1992 to 1995 war. Police Monday detained several top wartime police officers and members of the military group known as "Mice."
Those arrested were suspected of committing war crimes in the northern towns of Teslic and Doboj, said a statement from the prosecutor's office obtained by Reuters. They are charged with not only the murder of Croats and Bosniaks, but also the "persecution, enforced displacement and illegal detention of several hundred people, as well as the robbery and destruction of property of Croat and Bosniak victims in the area," the statement said.
The International Criminal Tribunal for the Former Yugoslavia, founded in 1993, was established to try war crimes from the Balkan wars during the 1990s. The court handed over the case to Bosnian prosecutors recently as it tries to relegate its cases to the judiciary in ex-Yugoslavian countries before the tribunal finishes its work at the end of this year.
© Copyright IBTimes 2023. All rights reserved.