Boston Celtics vs. Atlanta Hawks Live Stream: Preview, Prediction and Where to Watch for Sunday's NBA Playoff Game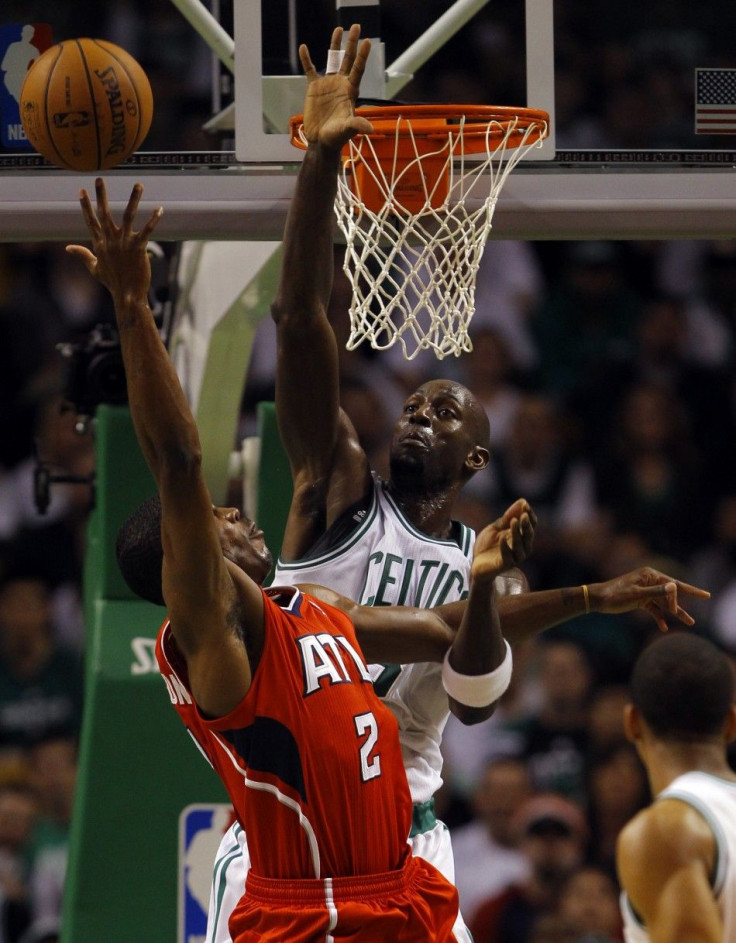 The Atlanta Hawks were able to win game one of their series against the Boston Celtics despite being down Al Horford and Zaza Pachulia.
But as the series has progressed and the Hawks have seen Tracy McGrady and Josh Smith join the injured centers on the bench and the balance has shifted.
The Celtics took game two and three by the closest of margins and now hold a 2-1 advantage in the series heading into game four against the Hawks in Boston.
The Celtics were also helped by the return of Rajon Rondo after his one game suspension. The Celtics point guard turned in his seventh career playoff triple-double with 17 points, 14 rebounds, and 12 assists.
Boston also got Ray Allen back from an ankle injury for game three and he added 13 points in 38 minutes.
Smith and McGrady are both question marks for the Hawks for game four and Pachulia and Horford are still out, so it will be up to players like Jeff Teague and Joe Johnson to carry the weight for Atlanta.
Where to watch: The game can be viewed online at http://nbaliveonline.com/streaming/. It will also be broadcast nationally on TNT at 7 p.m. ET.
Prediction: Boston is getting healthy at the same time Atlanta is falling apart. Despite the Hawks being younger and possibly more talented they need that talent on the floor to get past Boston.
Predicted Score: Boston over Atlanta 94-88
© Copyright IBTimes 2023. All rights reserved.