Bowe Bergdahl Physically 'Stable,' Unaware Of Controversy Around Him, Army Says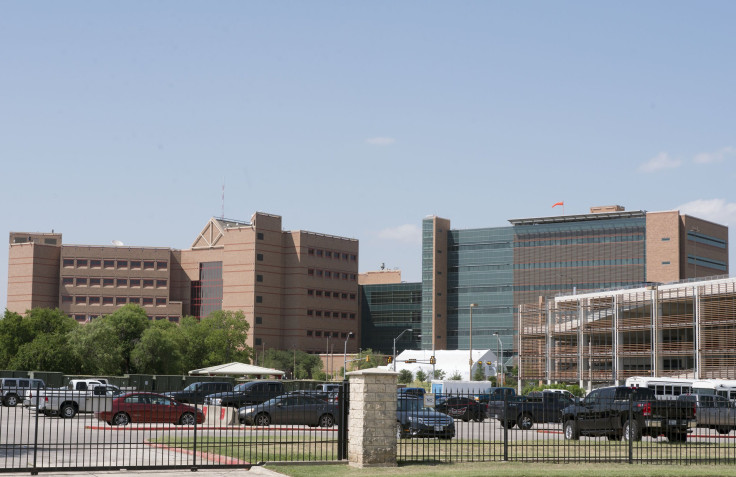 Sgt. Bowe Bergdahl is still in no condition to be questioned about his capture, the U.S. Army said at a press conference Friday afternoon.
Bergdahl was transferred from a military hospital in Germany to Brooke Army Medical Center in San Antonio Friday morning. He is in stable medical condition and reportedly walked into the medical center under his own strength, but is continuing to undergo medical treatment, including psychological debriefings.
According to Army officials, during his five years of Taliban captivity, Bergdahl spent two years in solitary captivity in a six-foot-by-six-foot metal box after he tried to escape. He is unaware of the national controversy surrounding his disappearance and prisoner exchange, and according to Army officials will not be questioned about his disappearance until he is ready.
"Anything surrounding the controversy of his disappearance is not part of reintegration, that will be addressed in an investigation done by the Department of Army after reintegration is complete," Maj. Gen. Joseph DiSalvo said.
"At some point in time he will be exposed to the media inquiries, what's going on in the world, but again in the last five years he's had no exposure and we want to gradually penetrate that to expose him to it," added Col. Bradley Poppen.
Bergdahl has not seen his parents yet and, according to NBC, they are not in San Antonio. They are leaving that decision to Bergdahl. According to AFP, the Bergdahls, who live in Idaho, want to maintain privacy around the reunion with their son.
"While the Bergdahls are overjoyed that their son has returned to the United States, Mr. and Mrs. Bergdahl don't intend to make any travel plans public," the family said in a statement via the Idaho National Guard.
According to AFP, at some point he will face questions about his disappearance, which has caused controversy. Some former fellow soldiers say Bergdahl "abandoned" his post before being captured by (or even willfully meeting with) the Taliban in 2009. Bergdahl spent five years in captivity before the U.S. exchanged five Taliban leaders formerly held at Guantanamo Bay Detention Center in Cuba for his release.
© Copyright IBTimes 2023. All rights reserved.