Boxing: Evander Holyfield Announces Comeback, Could Set Up Trilogy Match Against Mike Tyson
KEY POINTS
Evander Holyfield announces his comeback to boxing
The announcement sparked a clamor for Tyson-Holyfield 3
Mike Tyson has trimmed down for a potential return
In the wake of Mike Tyson's viral training clip, Evander Holyfield is dropping his own bombshell. The former four-time heavyweight champion just announced his comeback to boxing, stirring speculations of a possible trilogy match against Iron Mike.
Holyfield teased his fans on Thursday as he wrote, "Are you ready? The moment you've all been waiting for...The Champ is back!"
At 57 years old, the heavyweight legend would be entering the ring for the first time in nine years, only that it would not be a professional return per se, but rather a staging for charitable advocacy.
"I'd like to announce that I will be making a comeback to the ring. I will be fighting in exhibition matches for a great cause," Holyfield added. "I'm training to promote a charity that's very close to me. Our #Unite4OurFight campaign aims to provide students the resources they need for emotional development and education."
The announcement, albeit not ultimately within the definition of a real comeback, still galvanized boxing fans. And with a well-conditioned Tyson flaunting his destructive power that seems to never vanish with time, then a historic third meeting with Holyfield could be in the offing.
Tyson, 53, displayed the jaw-dropping transformation recently as he also expressed his serious interest in returning inside the ring.
"I've been hitting the mitts for the last week. That's been tough, my body is really jacked up and really sore from hitting the mitts," Tyson revealed. "I've been working out, I've been trying to get in the ring, I think I'm going to box some exhibitions and get in shape."
And like Holyfield, Tyson said fighting for a great cause will be the motivation for his return.
"I want to go to the gym and get in shape to be able to box three or four-round exhibitions for some charities and stuff," the fight icon added. "Some charity exhibitions, make some money, help some homeless and drug-affected motherf****er like me."
Holyfield and Tyson first met in November 1996 at the MGM Grand in Paradise, Nevada where the former won via an 11th round TKO to seize the WBA Heavyweight belt.
Less than a year later, the rematch was staged and Holyfield - in a weird fashion – successfully defended his title. The event was placed in the history books after Tyson was disqualified for an act known as the infamous "Bite of '97", which eventually cost him his boxing license as well.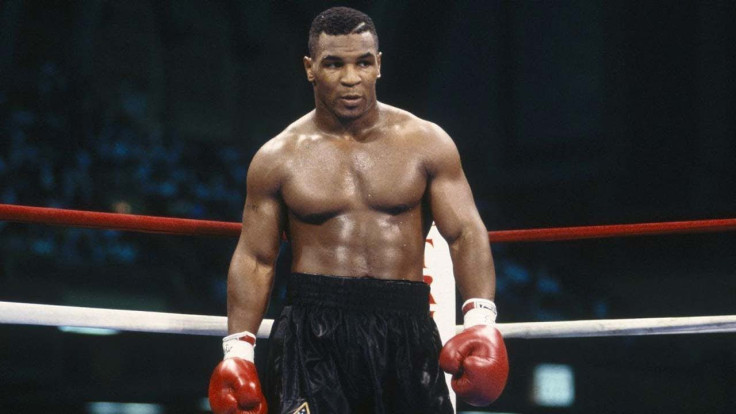 © Copyright IBTimes 2023. All rights reserved.