Boxing Legend Says Mike Tyson, Roy Jones Can Get Seiously Hurt In Comeback
KEY POINTS
Mike Tyson and Roy Jones Jr. are set to come out of retirement to fight in an exhibition match on Sept. 12
George Foreman is worried about the safety of both boxing legends in their comeback
Foreman revealed he also tried to make a boxing return in his mid-50's
Boxing legend George Foreman expressed his worry about the impending return of Mike Tyson and Roy Jones Jr. into the ring. The heavyweight icon lamented the possible repercussions of the comeback, warning that the fight could cause serious injuries to both Iron Mike and RJJ.
Big George, while calling the return a "beautiful thing" for its charitable intentions, said in an interview published by TMZ Sports that the event should be fun without causing physical harm to each other.
"There's a time when you gotta worry about your health, but it's a beautiful thing that they would even come out," said George. "Maybe they can even name a charity or something for the recipient of the funds. I think it's good to come out but it's gotta be a fun thing, but I hope one does not hit the other."
Tyson has just announced his much-awaited boxing comeback in an eight-round exhibition match against Jones on Sept. 12. The announcement immediately brought combat fights into a frenzy, but a handful of unsettling signals have instantly surfaced with still more than a month before fight night.
"I would just tell them it's really dangerous but when you make up your mind to do something like that, you can't tell them 'don't do it.' They're not gonna hear that. Even me. A big fool like me, back in the day, I only saw what I wanted to see," added Foreman, who also admitted that he considered making a return during his mid-50's.
"I was 55 years old. I was in shape and everything," Foreman narrated. "(My wife) says 'you're not going to do anything like that,' I said, 'I'm telling you, you can't tell me what to do. I can still -- I said don't you believe in me? Look at me, I can still do it!'"
"She said, 'George, isn't that the way you want to leave the sport believing that you can still do it?'. I got closure right there and I walked away and it was death to a fighter to realize you're never gonna fight anymore."
Iron Mike last fought in 2005, while Jones, a four-division World Champion, has been sitting on retirement since 2018. The event is set at Dignity Health Sports Park in Carson, California with Tyson tagged as the early favorite to come out with the win.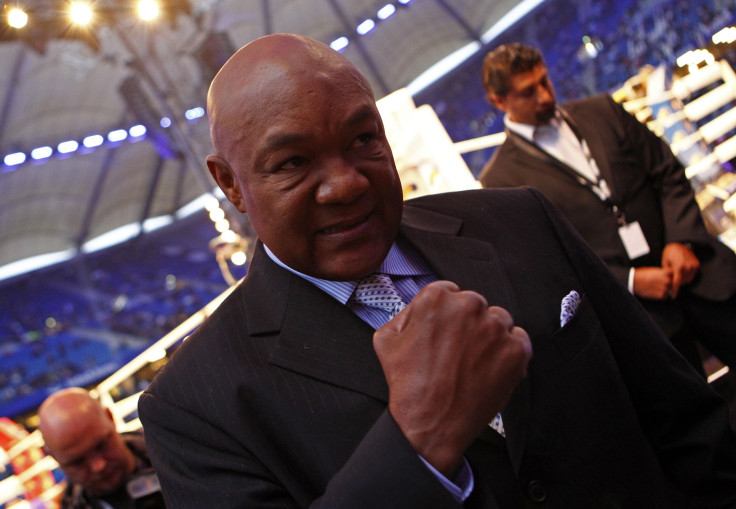 © Copyright IBTimes 2023. All rights reserved.