Boxing News: Teofimo Lopez Insists Feud With Vasiliy Lomachenko Is 'Personal'
KEY POINTS
Teofimo Lopez says his animosity with Vasiliy Lomachenko is personal
Lomachenko vows to unleash his best against Lopez as he targets the unified lightweight belt
The fight will be held behind closed doors inside Top Rank's MGM Grand 'Bubble' in Las Vegas
The animosity between Teofimo Lopez and Vasiliy Lomachenko is deeply rooted and definitely not staged just to gain significant attention.
This was the blatant declaration from Lopez as he spoke about his Ukrainian rival, whom he will face on Oct. 17 for the lightweight unification title bout in Las Vegas.
"This is personal," Lopez told ESPN, per Boxing Insider. "I think for sure it is. I just think that he is a conniving s** ** * *****."
Respect begets respect, the Honduran-American champion preached. According to Lopez, his hate towards Lomachenko stems from the two-time Olympic Gold Medallist's obvious disregard of him as a worthy opponent inside the ring.
"In order to get respect, you've got to give respect," he said. "I know he approaches me as more like a piece of gum in his shoes or something. Like who is this? Let me take it off, like eww this is nasty."
The 23-year-old then claimed that Lomachenko's disrespectful behavior is "more like disgust," saying the three-weight category world champion thinks their names should not be on the same sentence.
"I appreciate it though, don't worry, it's cool with me. F*** *** ***," Lopez added.
Lomachenko simply brushed off the insults from Lopez as he warned the undefeated champion to back up his words inside the ring.
"I understand just one thing. Whatever you say, you must prove it in the ring. That's it," Lomachenko told Sky Sports.
Posing a threat, the 32-year-old cited that Ukrainians don't take insults sitting down and that those who dare must be prepared for a hard beating.
"If we were back in my country, he would learn pretty quickly that he can't run his mouth like that," he added.
Lomachenko has vowed to unleash his unrelenting beast against Lopez, especially with the latter's IBF title within reach. With the WBA, WBO, and WBC 'franchise' belts already in his possession, defeating Lopez would earn him the last puzzle piece to achieving the coveted unified title that would seal his legacy in the sport.
The fight will be held behind closed doors inside Top Rank's MGM Grand 'Bubble' as boxing continues to deal with the effects of the Coronavirus pandemic.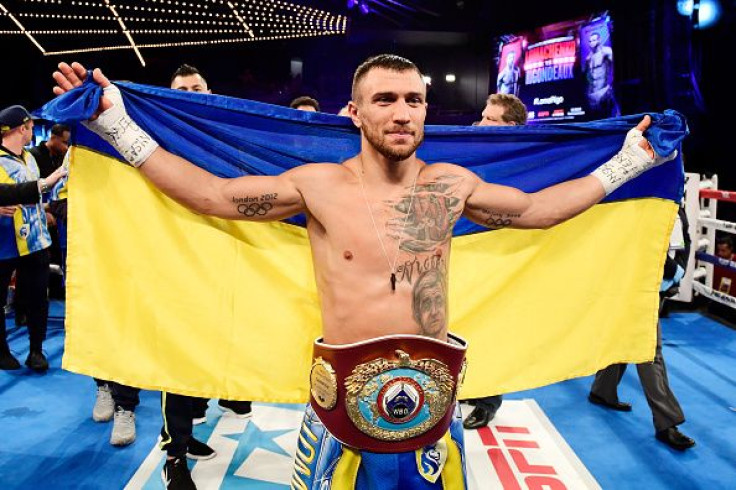 © Copyright IBTimes 2023. All rights reserved.