Boxing Rumors: Veteran Knockout Artist Claims Fight Talks With Returning Mike Tyson
KEY POINTS
Shannon Briggs claims he is in talks with Mike Tyson for a potential fight
Tyson teased his fans by posting clips of his training on Instagram
Tyson's comeback could be risky according to experts
Mike Tyson has triggered a sudden euphoria in the boxing world since announcing that he will be making a comeback into the ring, this time for a charitable cause. Following the exciting news, rumors about his potential opponent quickly surfaced. And while most fans started their clamor for a trilogy fight between Tyson and Evander Holyfield, veteran heavyweight knockout artist Shannon Briggs is stepping in to rain on their parade as he claims Iron Mike is fighting him instead.
"The money is there, the money is almost there, I can't say much more, I'll leave it at that," Briggs told Sirius XM, revealing his talks with Tyson's camp are already underway.
"This is for charity, this is exhibition, I want people to understand. We all know it's an exhibition and then we will see what's left in the tank," he added. "It's for charity, it will be fun, but this is Mike Tyson we are talking about."
Briggs certainly looks forward to the said faceoff, but he also admits being concerned as to the possibility of getting injured by the 53-year-old.
"He naturally hits hard, so he might hit me and he might break my rib. We have to be fully prepared," The Cannon said.
Briggs, 48, is a two-time heavyweight champion who is known for his destructive finishes over a storied carried that started in 1992. He boasts an 88.3% knockout rate, including 37 first-round KO victories. Overall, he has won 60 bouts in 68 total fights.
Tyson, who is regarded as the "Baddest Man on Earth", is just as vicious, or perhaps way better. He registered 44 knockouts in 50 of his total wins, which include a couple of boxing's most iconic fights in history.
But while Tyson's comeback sounds thrilling, some experts believe the move could be risky for the aging boxing legend, even if it's just for an exhibition showcase.
"The risk that boxers face is grave even when they're in their primes, but when they're slower and less able to defend themselves properly and have taken a career's worth of punches already, it's beyond the pale," Kevin Iole of Yahoo Sports wrote.
"The risk is too high and it shouldn't be considered."
Tyson teased fight fans weeks ago by posting a clip of his training on Instagram. Flaunting his famous punching power while hitting the mitts, Iron Mike looked ready and in shape. It seems the former undisputed heavyweight champ is decided to give an encore, but such, in return, could be attached to him being placed in jeopardy.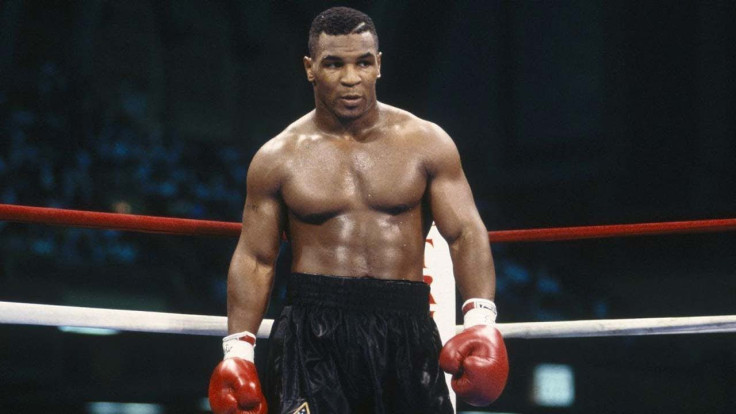 © Copyright IBTimes 2023. All rights reserved.