Boys Don't Like Fiction? Study Busts Gender Stereotypes On Reading Preferences
KEY POINTS
A long-standing stereotype suggests that boys prefer non-fiction over fiction
A new study found that fiction is the favored genre for both boys and girls
Those who read more frequently also had higher reading outcomes
Do boys really prefer reading non-fiction over fiction? A new study's "unexpected" finding busts this long-standing myth.
Interestingly, reading for pleasure is linked to higher literary achievement, the author of a new study, published in the International Journal of Inclusive Education, said. However, certain stereotypes and preconceptions tend to hold students back in the classroom.
For instance, although data has shown that girls tend to enjoy reading more than boys do, some have used this to generalize all boys to be reluctant readers. Further, there is also a stereotype that boys favor non-fiction over fiction.
The problem with these long-held beliefs is teachers end up choosing reading assignments for the students according to their preconceptions, study lead author Laura Scholes of the Institute of Learning Sciences and Teacher Education, Australian Catholic University in Brisbane, Australia, writes.
In the case of boys, teachers may offer them more non-fiction books as the stereotype promotes boys' preference for them.
"This may lead to unintended consequences by constraining reading choice (Cremin et al. 2015) and achievement, as reading fiction is more closely aligned with higher reading outcomes across literacy indicators (Jerrima and Moss 2019; Jerrim et al. 2020; Mar and Rain 2015; Moss 2018)," the researcher states in the study.
The study also noted how the belief that children from low-income homes have "no innate desire to learn (Haberman 2010) and potentially constrains space in classrooms to develop student volition as readers (Cremin et al. 2015)."
Boys' Fictional Preference For Non-Fiction
The study investigated the self-reported reading enjoyment, frequency and achievement on the national reading test of 318 Year 3 (7 to 8-year-olds) students in Australia, Taylor and Francis said in a news release.
It involved 152 boys and 166 girls from 14 schools in a "range of socioeconomic communities" across South East Queensland. Apart from noting how frequently they read, from "daily" to "hardly ever," the students also rated their enjoyment level for fiction, non-fiction, magazines and comics as "like a lot," "like a little" or "don't like."
Contrary to the stereotype, fiction was the most popular type of literature for both boys and girls. Specifically, 67% of girls and 57% of boys who took part in the survey said they liked fiction "a lot." Further, when it came to non-fiction, more girls (55%) rated they liked it "a lot" in comparison to boys (51%).
"An unexpected finding was the way fiction was the most favored genre for boys in contrast to ongoing claims that boys prefer non-fiction (OECD 2015)," the researcher wrote. "In this way findings support the work of others who contest the myth that boys only read and prefer non-fiction (Coles and Hall 2002; Merga 2017; Moss 2018; Scholes, Spina, and Comber 2021)."
The study shows that parents, teachers and policy-makers may have underestimated the range of children's reading preferences, Taylor and Francis noted in the release. As such, Scholes is calling for a reform to "literacy agendas" so they won't just focus on developing children's reading skills but also encourage them to take pleasure in the activity, the publication added.
The study also found that children who had higher enjoyment for fiction and non-fiction, as well as those who read more frequently, had higher reading achievement scores. However, the students attending schools in under-developed areas tended to struggle in getting reading scores as high as the students in the more affluent areas.
"The study demonstrates the importance of promoting reading enjoyment – particularly fiction – early in students' schooling trajectory, with special consideration for boys and students from economically marginalized communities," the researcher wrote.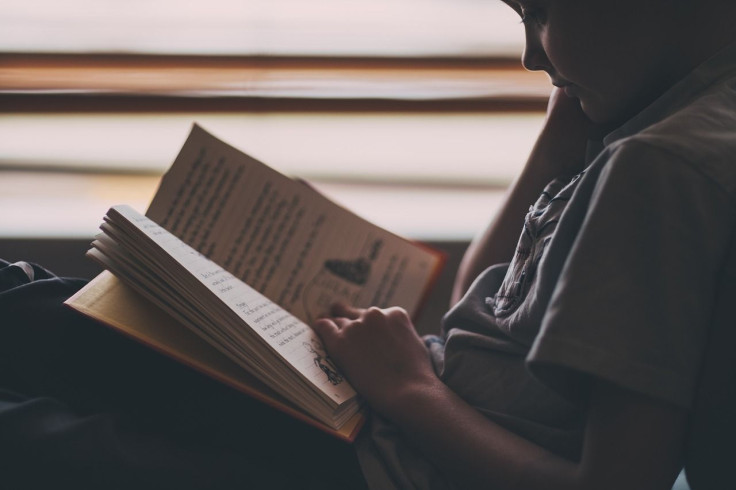 © Copyright IBTimes 2023. All rights reserved.