BP Contests Probation Violation Case in Alaska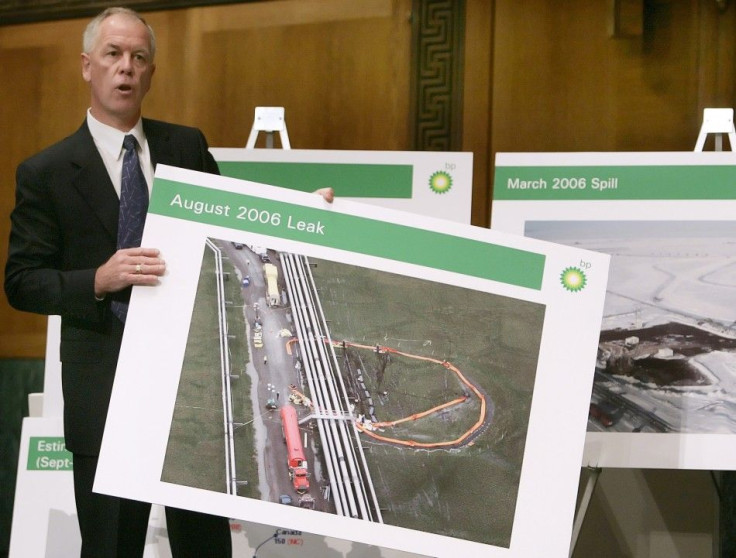 In what will be the third day of a four day probation hearing, BP will contest on Thursday U.S. prosecutors' accusations that BP violated a three-year probation sentence in Alaska.
U.S. prosecutors have accused the company of committing a second crime when a pipeline ruptured in 2009 spilling 13,500 gallons of oil near Prudhoe Bay.
The second spill, U.S. attorneys argue, proved the company was negligent and failed to uphold the terms of its probation - which prohibited the company from committing another crime whether it be a state or federal offense.
BP lawyers will argue the second spill was a regrettable unfortunate accident, but not a crime, and thus not a violation of the company's probation.
BP in Alaska was put on a three-year probation after it pleaded guilty in 2007 for a spill that dumped roughly 200,000 gallons on Alaska's North Slope a year before. But a year before that probation was set to expire, the pipeline ruptured.
The company's probation officer filed to revoke the expiration, and hearings to settle the dispute have been delayed since 2010 until this week.
BP will present its arguments through Friday and BP spokesperson Steve Rinehart said no ruling has been scheduled.
The hearing is taking place in Anchorage in the Alaska's U.S. District Court. The hearing is being presided by Ralph R. Beistline.
© Copyright IBTimes 2023. All rights reserved.