BP Must Pay For Business Damages Linked To Gulf Coast Oil Disaster While It Awaits Appeal, Court Rules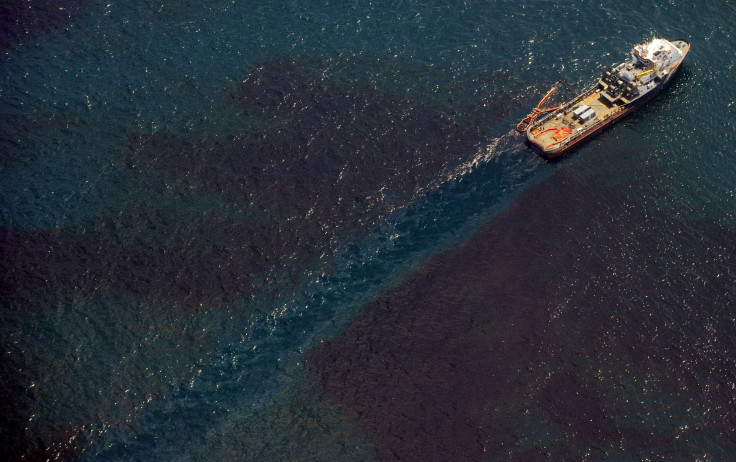 Oil giant BP will have to continue shelling out hundreds of millions of dollars to companies affected by the 2010 Gulf of Mexico oil spill, even if those businesses can't prove direct harm, the U.S. Supreme Court ruled on Monday. The decision deals a major blow to BP's attempt to curb claims related to the disaster, which so far top $12 billion.
BP had sought to freeze payments to Gulf Coast companies while it appeals the terms of a March 2012 claims settlement that doesn't require strict proof that the spill caused business losses or damages. The Supreme Court ruling upholds earlier rulings by the U.S. Fifth Court of Appeals in New Orleans and a district court, which said BP must stand by its agreement, the Associated Press reported.
The Deepwater Horizon disaster spilled an estimated 4.9 million barrels of crude oil into the ocean over a span of nearly three months. Fisheries and tourism-related businesses, which depend on clean beaches and water, suffered heavily after the incident, and related cleanup efforts disrupted their operations.
BP set up a claims fund to compensate coastal companies, but it has since argued that a claims administrator wrongly interpreted the settlement in a way that allows for bogus or inflated claims, the A.P. reported. Last October, a U.S. district judge placed a temporary hold on some payments, but the BP claims administrator's office began processing business claims again this month, according to NOLA.com.
"The company continues to believe that the lifting of the injunction suspending the payment of business economic loss claims will allow hundreds of millions of dollars to be irretrievably scattered to claimants whose losses were not plausibly caused by the Deepwater Horizon accident," BP spokesman Geoff Morrell said, NOLA.com reported.
Legal experts said the Monday ruling is a sign that BP is likely to lose its overall appeal of the 2012 settlement.
"It's obviously a major victory for the plaintiffs, who can now proceed with processing these business economic loss claims," Blaine LeCesne, a Loyola University law professor, told the A.P. "Given the several months' interim before the Supreme Court rules on the appeal, likely many of these claims will have been processed and paid."
© Copyright IBTimes 2023. All rights reserved.
FOLLOW MORE IBT NEWS ON THE BELOW CHANNELS