BP Oil Spill Settlement To Cost Company $18.7B In Claims, Environmental Payment Is Largest In History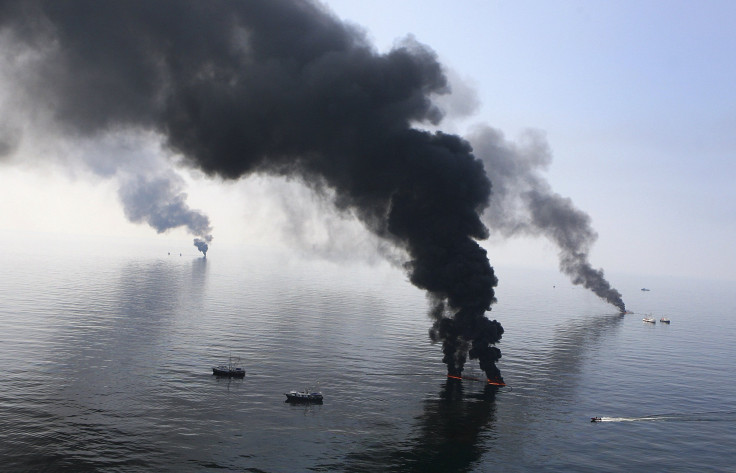 Environmental devastation comes at a high cost: $18.7 billion. BP and several U.S. Gulf Coast states have settled on that amount which will cover claims related to the 2010 Deepwater Horizons oil spill, state officials announced Thursday. Five U.S. states will receive shares of the settlement -- Alabama, Florida, Louisiana, Mississippi and Texas.
"Today is not the end of a lawsuit. It's the beginning of real restoration of the state of Louisiana," Louisiana Attorney General Buddy Caldwell said during a morning press conference. "I am here today to announce the largest environmental settlement in history."
Caldwell said Louisiana's portion of the settlement came out to $6.8 billion, which included the cost of restoring the state's damaged coastline as well as economic damages. That's in addition to what the state will receive form the penalties BP will pay under the Clean Water Act, he said. The settlement, which includes $1.3 billion to be paid to Alabama and $2.2 billion to Mississippi, was first reported by Bloomberg.
"With the agreement announced today, we are taking a significant step forward in our State and will become a stronger, safer and more resilient state as a result of this terrible disaster," Alabama Gov. Robert Bentley said Thursday.
The payments would be made in installments over the next 18 years. Costs already incurred by BP have totaled an estimated $14 billion for cleanup and $4.5 billion in penalties paid to the government.
"This agreement will resolve the largest liabilities remaining from the tragic accident," BP Chief Executive Officer Bob Dudley said in a statement, according to Bloomberg. "For the United States and the Gulf in particular, this agreement will deliver a significant income stream over many years for further restoration of natural resources and for losses related to the spill."
© Copyright IBTimes 2022. All rights reserved.
FOLLOW MORE IBT NEWS ON THE BELOW CHANNELS