Brad Stevens Gives Timeline For Kyrie Irving And Gordon Hayward's Return
Boston Celtics coach Brad Stevens gave a positive update on Gordon Hayward and Kyrie Irving's injury return despite insisting his comments were more assumptions than certain.
The Celtics coach revealed they were making rapid strides in their recovery process and remains hopeful they will be cleared well before the start of the 2018-19 season in October.
Hayward, who joined the Celtics prior to the start of the 2017-18 season, missed almost the entirety of the their campaign after suffering quite a horrific ankle/leg injury just five minutes into their opening game of the season. The severity of the injury meant he was unlikely to return before the end of the season, but the team were keeping hopes of a potential return in the latter stages.
It was not to be as he underwent a minor procedure in May to remove the screws and plate inserted in his leg. But Stevens was positive about his recovery process as he was just prior to the end of the season.
Irving, on the other hand, made a positive impact in his first season with the Celtics as he played a key role in helping them finish as the second seeds in the Eastern Conference. But he was unable to take part in the Celtics' run to the East finals after he suffered an infection in his knee dating back to an injury he suffered in 2015.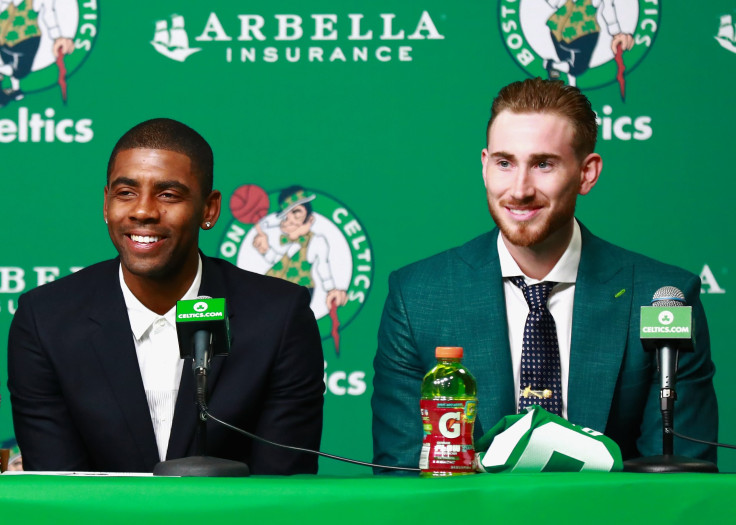 The point guard had to undergo surgery to remove screws that were inserted when he fractured his knee in 2015, which ruled him out for the campaign. He recently revealed he is yet to start running, but Stevens is hopeful he too will return well in advance giving him time to build fitness before the new season commences.
"There should be a little bit of a cushion from everything I can gather," Stevens said, as per NESN. "They're well on their way to being cleared. I think it's just a matter of time. My assumption from having talked to both of them — and it's very much an assumption — is you're probably talking mid-August, and they're finding open gym games wherever they are."
Despite the absence of arguably two of their best players, the Celtics made a deep run in the playoffs. They were expected to lose in the first round, but went on to beat the Milwaukee Bucks and the much fancied Philadelphia 76ers before going down in Game 7 to LeBron James-led Cleveland Cavaliers in the Eastern Conference finals.
The Celtics' success without Irving raised questions regarding a potential trade for the star point guard during the off-season. But the team's general manager Danny Ainge ruled out the possibility of Irving leaving and admitted they are looking forward to seeing a fully fit squad in action next season.
© Copyright IBTimes 2023. All rights reserved.