Bradley Cooper Eagles Video: Actor Trashes Giants, New York City Before Week 6 Matchup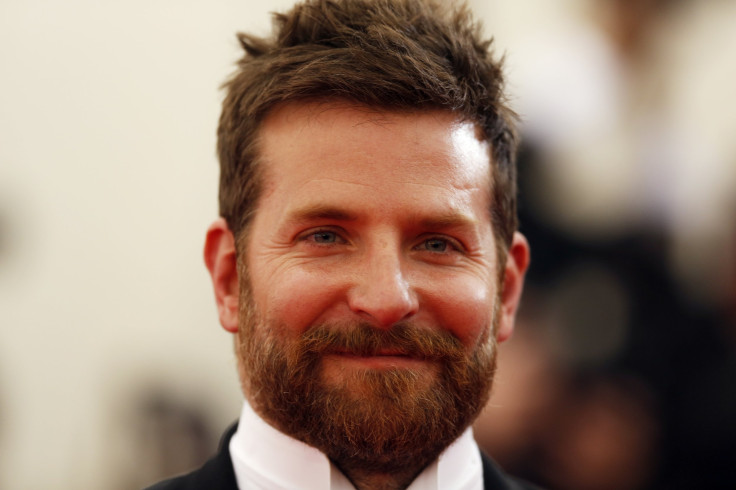 There's "no brotherly love lost" between Oscar nominee Bradley Cooper and the New York Giants ahead of their Week 6 game this Sunday against the Philadelphia Eagles. The 39-year-old actor narrated a video Thursday to hype up his hometown team – and talk some trash about the Big Apple.
"This is more than a midseason matchup. This is a street fight," said Cooper over highlights of the Eagles embarrassing the Giants on the field. "Wall Street against Broad Street, white collar against no collar. This is a tale of two cities – New York and Philly. I promise you, there is no Brotherly Love lost between us and the Big Apple's big talkers."
"You want to know the best way to shut a loudmouth up? It's to shut it for them," said the Philadelphia native, who portrayed an Eagles fan in his Academy Award-nominated turn in the 2012 film "Silver Linings Playbook."
Cooper's Eagles hype video is the latest salvo in the trash talk war that ensued between the two NFC East rivals this week. First, Giants safety Antrel Rolle implied Monday that the Eagles' 2013 division title was a result of weak competition rather than their performance.
Eagles wide receiver Jeremy Maclin took exception to his comments. "[Rolle] talks too much," he said, according to CSN Philly.
Later, Giants cornerbacks Dominique Rodgers-Cromartie and Prince Amukamara drew criticism on Tuesday after posing for a photo with "License Plate Guy," a diehard Giants fan known for his "0 Superbowls" Eagles jersey. Both players later apologized.
"If we really wanted to say something we would definitely say something in front of the cameras," said Amukamara, according to Newsday.
But that didn't stop Eagles running back LeSean McCoy from firing back. "Did Prince win a Super Bowl? he told reporters. "I know [Rodgers-Cromartie] didn't … it's entertainment."
The Eagles enter Sunday's game at 4-1, while the Giants' record stands at 3-2. The teams split their two-game series last season.
© Copyright IBTimes 2023. All rights reserved.